Mikaela Mathews
| ChristianHeadlines.com Contributor
| Published: Oct 30, 2020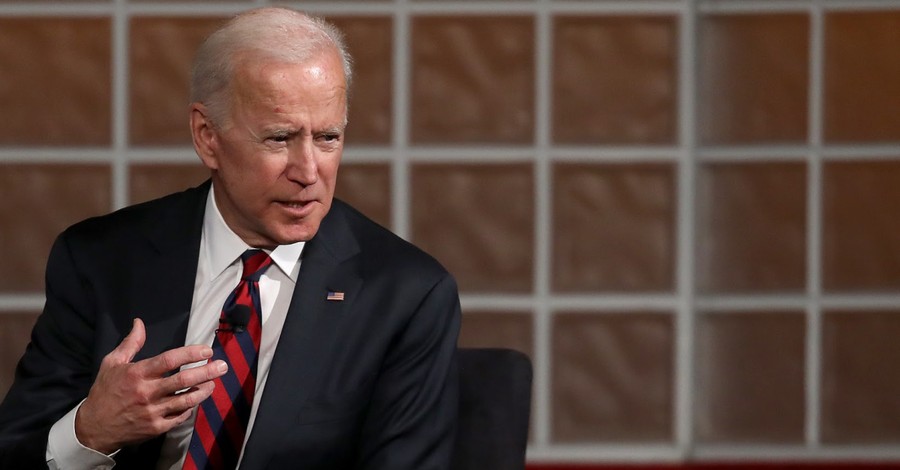 Days before the election, Democratic Presidential nominee Joe Biden shared how the principles of the Christian faith have guided his personal life and political career in an opinion piece for The Christian Post.
If elected president, he pledged to fight for the dignity of all humans who are created in the image of God, or "imago Dei."
The article detailed the Catholic nominee's concern for a divided country with a "soul at risk", specifically highlighting COVID-19, racial inequality, immigration, and poverty alleviation.
Of highest concern currently for Biden is the ongoing pandemic. He asserted that his administration would tackle the issue much differently than President Trump. He promised free testing "so we can trace this virus and curb its spread," and cost-effective treatments for COVID-19 patients. Biden also pledged a quick distribution when a vaccine is available; an increase in manufacturing for personal protective equipment to aid healthcare workers; and a nationwide requirement to wear a mask.
A Biden-Harris administration would also "root out systemic racism." With a Black vice president nominee, Biden pledged "to lead a national effort to halt the wheels of injustice in our country that are bearing down on so many communities, especially communities of color." He recalled the Charlottesville march in 2017, labeling it a threat "to the very idea of 'imago Dei.'"
His pursuit of racial equality would include aid to communities of color for rent and food, as well as assistance with unemployment and student loans.
According to the former Vice President, Luke 12:48 forms the basis of his economic plan. "Jesus tells us that 'to whom much is given, much will be required.' As a country, we are blessed with the world's highest GDP and incredible national resources—yet too many working families struggle to pay for basic necessities …"
Discussing the last major issue in his opinion piece, Biden chided the current administration for his treatment of immigrants and refugees and promised to create "refugee admissions in line with our historic practice and our moral responsibility …"
"People of faith have been at the forefront of many of our country's most important achievements for justice, equality, and peace," he said and pledged to continue to work closely with religious leaders to serve America.
He pleaded with the American people to choose unity to serve others. "We are called, as Christians, to serve rather than be served, and a Biden-Harris administration will embody that foundation value. We will be servants of the people …"
As Christian Headlines previously reported, current Vice President Mike Pence also wrote an opinion piece with The Christian Post and told Americans that "Trump is the best choice."
Related:
Mike Pence: People of Faith Have 'No Greater Champion' Than President Trump
5 Things Christians Should Know about the Faith of Joe Biden
Photo courtesy: ©Getty Images/Win McNamee/Staff
---
Mikaela Mathews is a freelance writer and editor based in Dallas, TX. She was the editor of a local magazine and a contributing writer for the Galveston Daily News and Spirit Magazine.
---
---