Mikaela Mathews
| ChristianHeadlines.com Contributor
| Published: Oct 30, 2020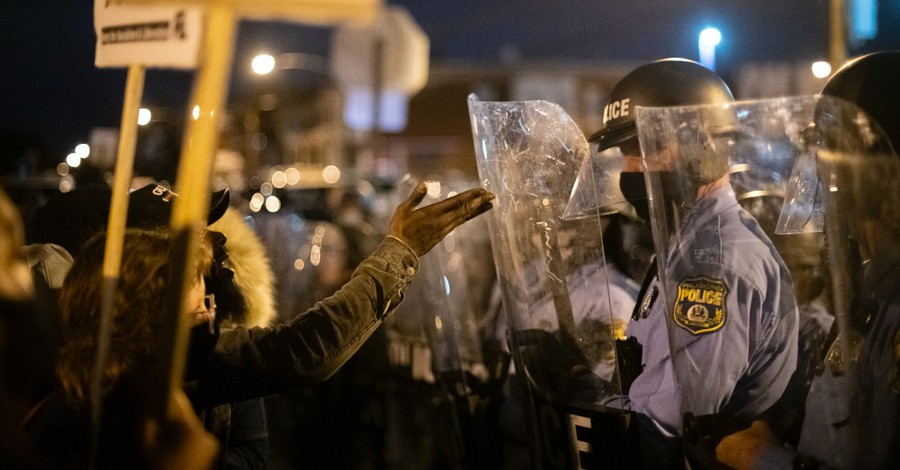 Rioters burned down a Vietnamese Baptist Church in Philadelphia on the second night of unrest after a police shooting of an armed Black man, according to Kentucky Today.
A strong presence in the community, the church has helped immigrants with their paperwork and taxes, as well as provide marriage counseling to anyone in need.
Of chief concern to Pastor Phillip Pham after the church's burning was a hard drive containing 15 years' worth of information about the church community center's clients.
As soon as Pham received the call from police on Tuesday night, he prayed, "'God, please protect the hard drives. Other stuff can be recovered. But those files will never be recovered.'"
Miraculously, the hard drive survived while the rest of the building and computers were incinerated.
"I saw the routers and modems and things surrounding the hard drives all burned, melted," he said. "But that piece of hard drive, no harm. No harm at all. Just two feet above that, all melted. … That is amazing how God knows our needs and answers our prayers. He is an almighty God. He granted our prayer."
Pham remains baffled about why protestors attacked his building. "They threw flammable chemicals on the roof and [flames] burned through the roof," he said. Insurance declared the building a "total loss."
Thankfully, no one was in the building at the time of the attack, but congregation members remain fearful. Pham has spurred his friends to trust God. "Just do right. Don't copy [those who practice violence], but do what the Bible says and what He wants us to do," he said. "Love them and pray for them that they may know Christ, that the Holy Spirit may convict them and they may seek God."
Southern Baptist Convention Executive Committee President and CEO Ronnie Floyd called the church upon hearing the news.
"We are praying for Pastor Pham as he seeks to rebuild and to minister to the community," he said. "We must pray that our churches who are caught in the middle of senseless violence can be a light for the Gospel in their cities."
A police shooting of Walter Wallace, Jr., a Black man, sparked the ongoing unrest in Philadelphia. According to the Associated Press, police shot Wallace after family members sought medical assistance and an ambulance. Wallace advanced on police officers with a knife after multiple demands to drop it, despite his mother's warning that he was "in the throes of a mental health crisis." The city has called the National Guard to stop the violence, particularly before the upcoming national election on November 3.
Photo courtesy: ©Getty Images/Mark Makela/Stringer
---
Mikaela Mathews is a freelance writer and editor based in Dallas, TX. She was the editor of a local magazine and a contributing writer for the Galveston Daily News and Spirit Magazine.
---
---