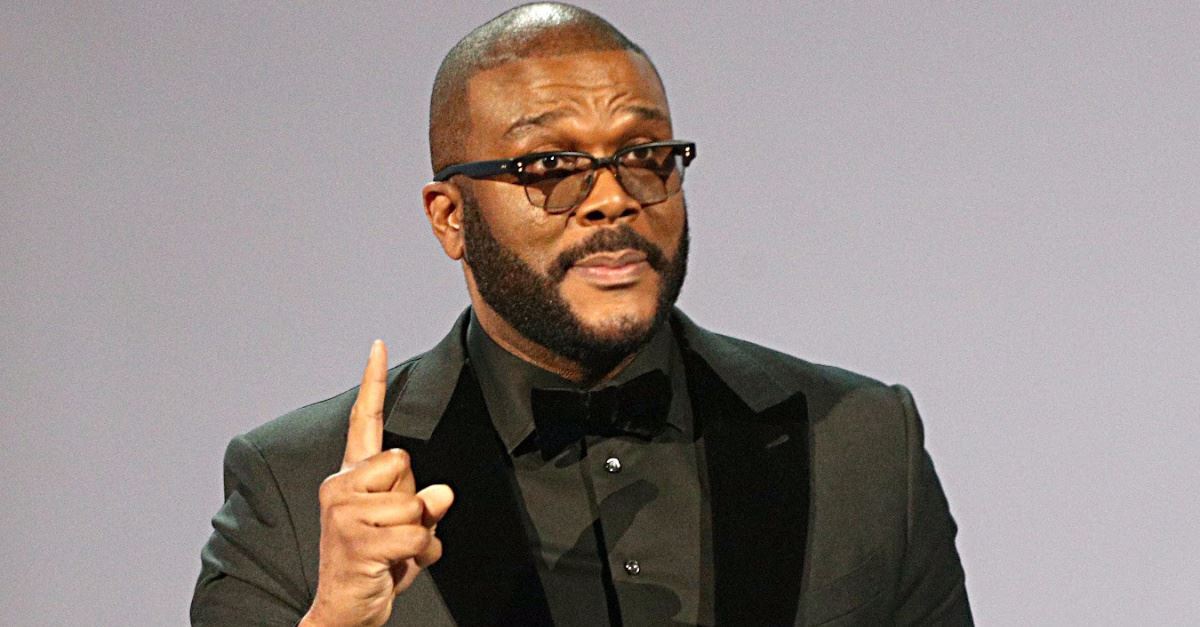 ---
Over the weekend, entertainer and producer Tyler Perry was awarded the "Ultimate Icon Award" at the BET Awards and gave credit to God for his success. 
The comedian started his speech recalling childhood memories with his mom and her friends. When those women were abused by the men in their lives, Perry found power in humor lifting their spirits. "My first ten movies were all about [my mom] subconsciously, wanting her to know, wanting black women to know 'you're worthy, you're special, you're powerful, you're amazing,'" he said.
He also shared the impact of helping an elderly man cross the street as a child. The man sold candy at his school as his living and needed help walking across the six-lane intersection, but no one would help him. Perry later reflected how this experience deeply impacted him when he hired actors such as Taraji P. Henson, Viola Davis, and Idris Elba. "They couldn't get jobs in this town but God blessed me to be in a position to be able to hire them," he said. "I was trying to help somebody cross."
Perry hopes his career is an inspiration for a younger black generation. "When I built my studio, I built it in a neighborhood that is one of the poorest black neighborhoods in Atlanta so that young black kids could see that a black man did that, and they can do it too," he shared.
 "The studio was once a Confederate Army base, which meant that there were Confederate soldiers on that base, plotting and planning on how to keep 3.9 million Negroes enslaved," he continued. "Now that land is owned by one Negro."
As he wrapped up his four-minute speech, the actor showed how his actions have spoken louder than words. "While everybody else is fighting for a seat at the table, talking about 'Oscars [are] so white, Oscars so white.' I said, 'Y'all go ahead and do that. While you're fighting for a seat at the table, I'll be down in Atlanta building my own,'" he declared. "Because what I know for sure is that if I could just build this table, God will prepare it for me in the presence of my enemies."
Ultimately, however, Perry hopes to be a motivating force for others. "Rather than an icon, I want to be an inspiration."
Photo courtesy: Getty Images/Fredrick M. Brown/Stringer
Video courtesy: BET Network
---
Mikaela Mathews is a freelance writer and editor based in Dallas, TX. She was the editor of a local magazine and a contributing writer for the Galveston Daily News and Spirit Magazine. She blogs at mikaelamathews.com.