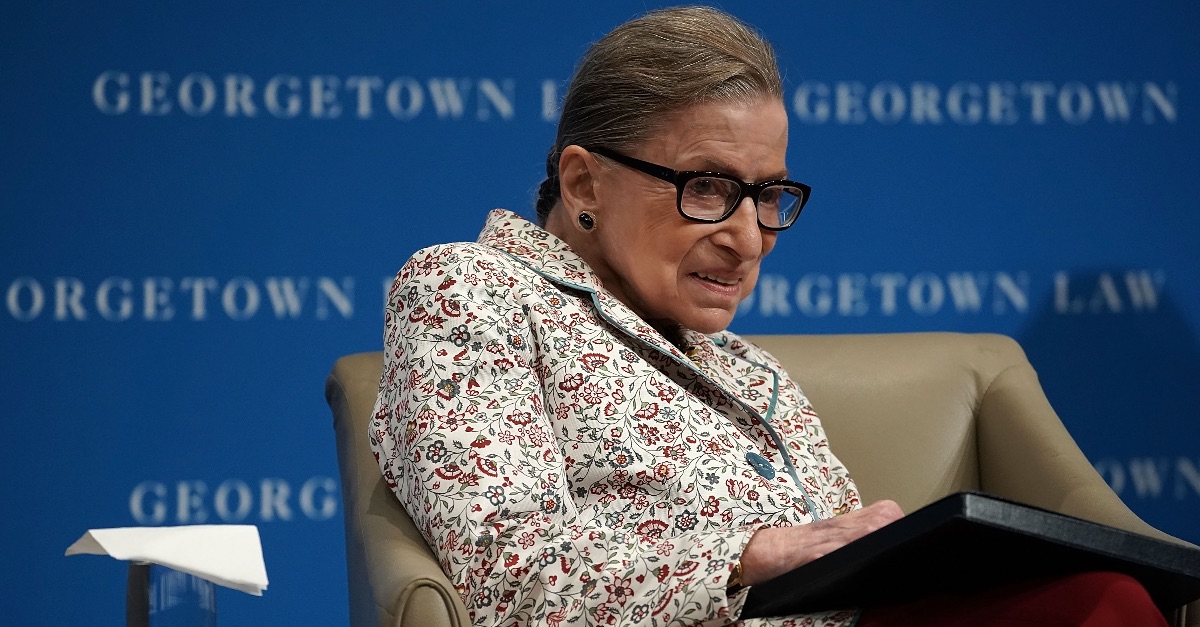 ---
President Donald Trump believes Supreme Court Justices Sonia Sotomayor and Ruth Bader Ginsburg should "recuse themselves on all Trump, or Trump-related, matters."
"I only ask for fairness, especially when it comes to decisions made by the United States Supreme Court!" Trump tweeted during his quick trip to India.
A Fox News article that claims Justice Sotomayor "accused GOP appointed justices of being biased in favor of Trump" sparked Trump's tweets. But, according to ABC News, Sotomayor has never expressed this belief.
She recently released her dissent in a controversial Supreme Court decision that allowed Trump's "public charge" rule in Illinois, which would not allow permanent residency to many immigrants who have used government assistance such as Medicaid, food stamps or housing vouchers in the past.
In her argument, she expressed concern that the Government was placing an undue burden on the legal system with excessive cases.
"Claiming one emergency after another, the Government has recently sought stays in an unprecedented number of cases, demanding immediate attention and consuming limited Court resources in each," she said. "And with each successive application, of course, its cries of urgency ring increasingly hollow. Indeed, its behavior relating to the public-charge rule in particular shows how much its own definition of irreparable harm has shifted."
She also said, "This Court is partly to blame for the breakdown in the appellate process … That is because the Court … has been all too quick to grant the Government's 'reflexiv[e]' requests. But make no mistake: such a shift in the Court's own behavior comes at a cost … I fear that this disparity in treatment erodes the fair and balanced decision-making process that this Court must strive to protect."
Her dissent, according to ABC, is in line with her widely known views that her Justice colleagues often dismiss appeals from death row inmates and are rarely consistent with nationwide injunctions issued by lower courts.
Meanwhile, legal experts are concerned with Trump's accusations.
"The idea being advanced by President Trump—that a justice becomes conflicted if she disagrees with the executive branch's legal strategy or constitutional theory—is not only wrong but also degrading to the independence of our judiciary," said Gabe Roth, executive director of Fix the Court, a nonpartisan advocacy group.
"The notion that a dissent like Justice Sotomayor's could somehow be construed as an individual attempt to shame other justices into coming to different conclusions would come as a surprise to many jurists throughout the country and throughout American history."
Trump also tweeted about Ginsburg's reference to him as a "faker" in the 2016 election, though she has not made any comments against him recently. She later apologized for her comment four years ago, but Trump still brought it back up in a recent press conference in India.
"She went wild during the campaign when I was running," he said. "I don't know who she was for. Perhaps she was for Hillary Clinton, if you can believe it."
Photo courtesy: ©Getty Images/Alex Wong/Staff
---
Mikaela Mathews is a freelance writer and editor based in Dallas, TX. She was the editor of a local magazine and a contributing writer for the Galveston Daily News and Spirit Magazine.