Mikaela Mathews
| ChristianHeadlines.com Contributor
| Wednesday, July 10, 2019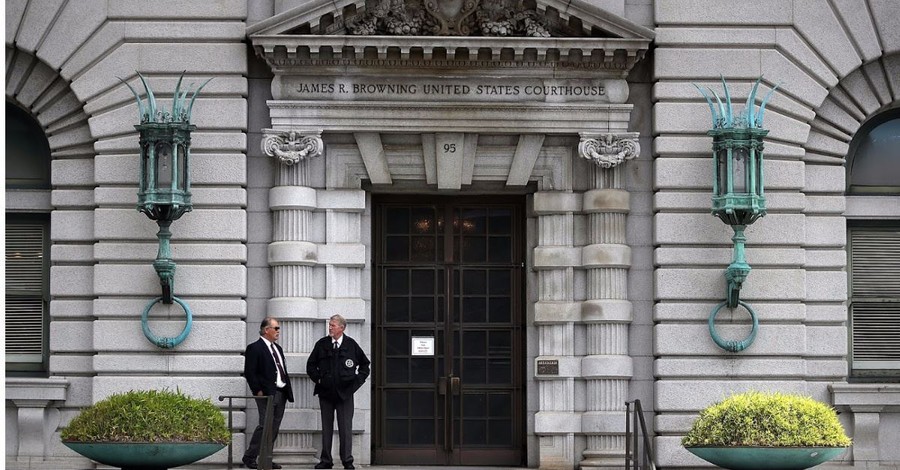 On Tuesday, Washington, D.C., attorney Daniel Bress was appointed to the Ninth U.S. Circuit of Appeals in San Francisco, making him the seventh judge Trump has appointed to the court. 
According to the San Francisco Chronicle, the President has long denounced the court for its rejection of his administration's actions concerning immigration, birth control and ban on U.S. entry for people from mostly Muslim nations. 
He was approved with a 53-45 vote.
Critics of Bress' appointment, who include California Democratic senators Dianne Feinstein and Kamala Harris, believe Republican leaders are ignoring tradition by appointing an attorney not in the state's legal community. In previous appointments, the committee chairman would block a nominee should both home-state senators object. Bress has practiced law in Washington, D.C. since 2008.
"We have an imported judge now coming into the 9th Circuit," Feinstein said, according to the Washington Times.
But supporters of the 40-year-old lawyer pointed out that Bress was born and raised in California. He has also had an impeccable career, graduating with honors from both Harvard University and the University of Virginia law school and clerking for Supreme Court Justice Antonin Scalia.
"Mr. Bress comes with strong credentials, the academic pedigree, the legal experience and most importantly a demonstrated commitment to the rule of law," said Senate Majority Leader Mitch McConnell.
The vacancy came when Alex Kozinski retired after being accused of sexual misconduct with at least 15 female staffers. And two more will be created when Judges Carlos Bea and Jay Bybee transfer to senior status.
For 30 years, the court has maintained a reputation as the most liberal appellate circuits in the nation. But Carl Tobias, a University of Richmond law professor who tracks judicial nominations, believes this may change. "There will be increasing numbers of three-judge panels that will have two Republican appointees," he said. And for the more controversial cases where the court calls for an 11-judge panel, there will likely be more of a conservative majority.
Photo courtesy: Getty Images/Justin Sullivan/Staff
---
---