Mikaela Mathews
| ChristianHeadlines.com Contributor
| Wednesday, January 22, 2020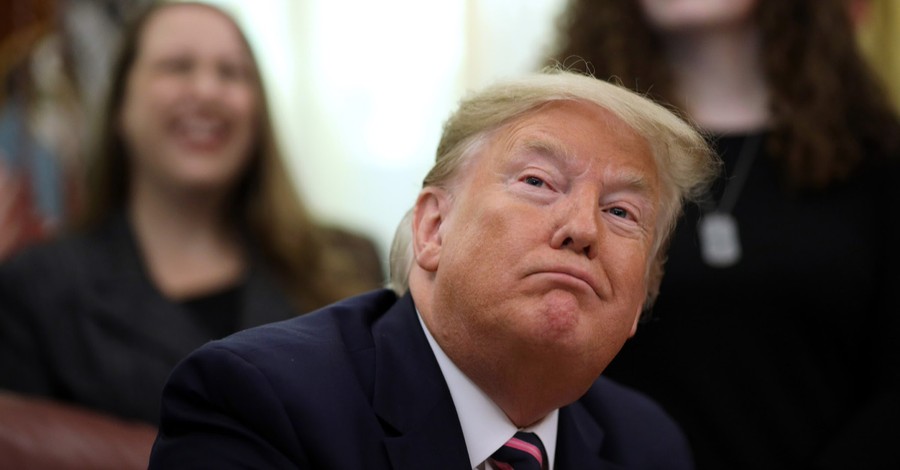 President Donald Trump has declared January 22—the anniversary of the Roe v Wade decision—as "National Sanctity of Human Life Day."
"Every person—the born and unborn, the poor, the downcast, the disabled, the infirm, and the elderly—has inherent value…On National Sanctity of Human Life Day, our Nation proudly and strongly reaffirms our commitment to protect the precious gift of life at every stage, from conception to natural death," the White House shared in a press release.
Abortion rates have decreased greatly over the years. According to the press release, teen pregnancies and abortions amongst adolescents have dropped significantly. But the President wants to do more.
"Still, there is more to be done, and as President, I will continue to fight to protect the lives of the unborn."
The president has a strong track record of blocking abortion rights, as previously reported by Christian Headlines. Late last year, Trump announced that millions of Title X public funding would be diverted away from Planned Parenthood because of its allowance of abortions. The nonprofit could keep its funding if it stopped referring for abortions, but they refused.
The Trump administration has also set out an agenda to "dispel the concept of abortion as a fundamental human right." Twenty-four nations have agreed with the campaign. "We oppose any projects that attempt to assert a global right to taxpayer-funded abortion on demand, up to the moment of delivery," the press release said.
The President also applauded those who fight for the pro-life cause.
"Countless Americans are tireless defenders of life and champions for the vulnerable among us. We are grateful for those who support women experiencing unexpected pregnancies, those who provide healing to women who have had abortions, and those who welcome children into their homes through foster care and adoption," the press release said.
The President also called on Congress to join in the protection of every human life, including the unborn, and to care for women dealing with unexpected pregnancies by supporting adoption and foster care.
The tradition of issuing an annual proclamation deeming January 22 National Sanctity of Human Life Day started in 1984 with then-President Ronald Reagan. Not every President since has continued the tradition.
Photo courtesy: ©Getty Images/Win McNamee/Staff
---
Mikaela Mathews is a freelance writer and editor based in Dallas, TX. She was the editor of a local magazine and a contributing writer for the Galveston Daily News and Spirit Magazine.
---
---