Mikaela Mathews
| ChristianHeadlines.com Contributor
| Thursday, February 6, 2020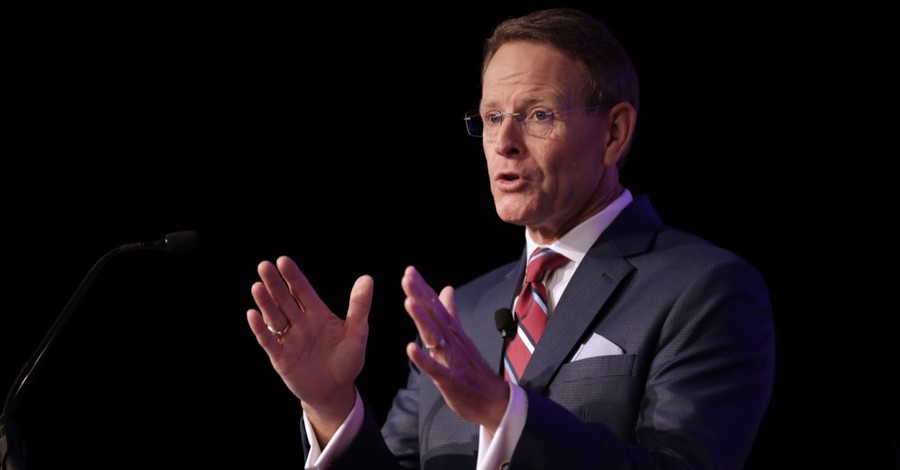 President of the Family Research Council and pastor Tony Perkins believes President Trump is "the man for this time" because of his fight for religious liberty.
"People of faith, Christians in particular—evangelicals—are enthusiastically supporting the president," Perkins said in an interview on "Fox & Friends." "As he's attacked, people lock arms around him because they know he's fighting for the things they care about."
Perkins got a sneak preview of Trump's speech for the National Prayer Breakfast on Thursday. This will be the first time the President has spoken since being acquitted in the Senate impeachment trial.
"What he's doing and what makes the left so mad is that he's dismantling the infrastructure that they've used to advance an anti-faith, big-government agenda and they're not going to be able to jump back into the driver's seat and take off again," he said. "It's going to take them decades to rebuild …"
As Trump's poll numbers amongst evangelicals rise, Perkins believes their support will help the president ride into a 2020 reelection victory.
"This president has not only ceased the war on people of faith, but he's building a bulwark where people of faith can openly practice their faith," he said.
At the prayer breakfast, Trump wasn't afraid to throw jabs at House Speaker Nancy Pelosi in light of his acquittal, according to Fox News.
"I don't like people who use their faith as justification for doing what they know is wrong, nor do I like people who say 'I pray for you' when you know that is not so," he said, in a pointed remark against Pelosi who has said she prays for the president.
Trump also started his time waving a USA Today newspaper with the bold headline, "Acquitted," in front of his audience.
Meanwhile, Pelosi focused her speech on prayer and religious freedom.
"Let us pray … that we treat everyone with dignity and respect," she said. "We pray that moral clarity of faith moves us to demand justice for those who are suffering and we pray that commercial interests never blind us to the ongoing human rights struggle fought by so many throughout the world."
Photo courtesy: ©Getty Images/Chip Somodevilla/Staff
---
Mikaela Mathews is a freelance writer and editor based in Dallas, TX. She was the editor of a local magazine and a contributing writer for the Galveston Daily News and Spirit Magazine.
---
---