Mikaela Mathews
| ChristianHeadlines.com Contributor
| Wednesday, October 30, 2019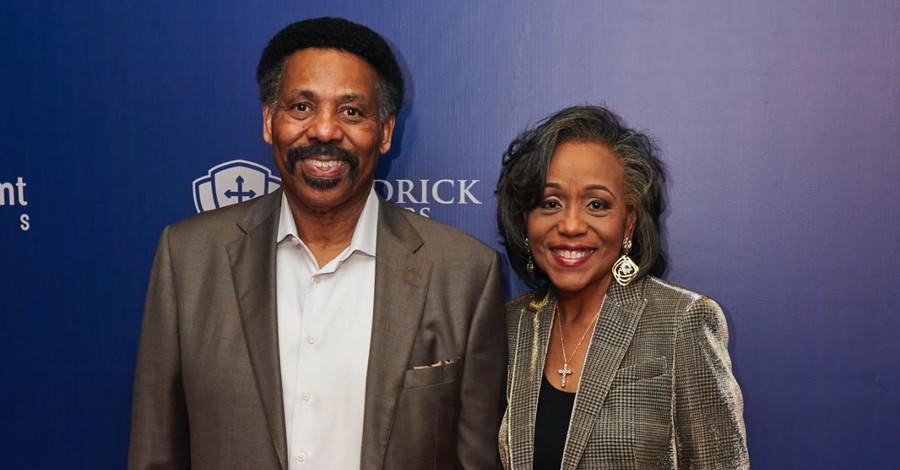 In a heartbreaking Instagram post earlier this week, Dr. Tony Evans shared that chemotherapy is no longer working for his wife's cancer.
"Even though chemotherapy and radiation are no longer options, we still have total confidence in God's ability to supernaturally intervene and do what man is unable to do," Evans said in a letter posted to Instagram. "Our prayers are full of faith, hope, and expectancy. We would appreciate you praying with that same spirit. While we wait on our miracle, Lois is continuing with natural therapies, supplemental treatments and is surrounded 24/7 with the love of her nuclear and extended family as well as the support of our church and national ministry."
Lois spent all of last week in the hospital with intense pain. Thankfully, the doctors were able to manage it and released her for home care.
Church members have surrounded their family's home with prayer, setting up a 24-hour rotation to constantly pray for healing.
Despite the uncertainty, Evans and his family are clinging to hope and God's sovereignty. "When you allow God to lead you through a trial, you get to see Him for yourself," the pastor and speaker said.
"We know God is still on the throne, and our faith is in Him and in His Word, and His love for us has not wavered in the least."
As Christian Headlines previously reported, the family has suffered several unexpected losses in the past two years. Tony's sister, Beverly Johnson, died in January unexpectedly as well as his niece, Wynter Pitts. Six months before her passing, Evans' brother also died.
"I believe what I preach. I do believe [Wynter] is in a better place. I do believe in the sovereignty of God. I do believe in the goodness of God. I do believe. And because I believe, I do keep going," Evans said according to the Christian Post.
Evans signed off on his letter with a benediction from Ephesians 3:20-21:
"Now to Him who is able to do immeasurably more than all we ask or imagine, according to His power that is at work within us, to him be glory in the church and in Christ Jesus throughout all generations, forever and ever! Amen."
Related: 
'Please Pray for My Wife': Pastor Tony Evans Asks for Prayer after His Wife's Cancer Returns
Tony Evans Shares Update on His Wife's Cancer: 'We Believe We Can Trust Him' Even in the 'Most Difficult Storm'
Photo courtesy: Getty Images/Cooper Neill/Stringer
---
---