Mikaela Mathews
| ChristianHeadlines.com Contributor
| Thursday, April 18, 2019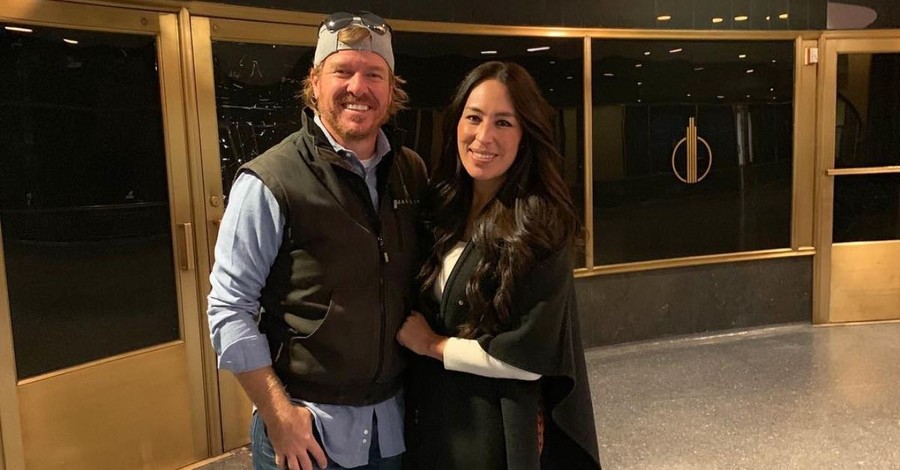 Christian influencers came together in Time Magazine's 100 Most Influential List. Chip and Joanna Gaines were named two of the 100 on the list, and Tim Tebow wrote a glowing profile on the dynamic couple. 
"On Fixer Upper, when I helped Jo and Chip build an accessible home for a family with two children in wheelchairs, I saw firsthand the genuine passion they have for making a difference in people's lives," the former NFL quarterback turned professional baseball player wrote. 
"They are also grounded in a strong faith, which keeps them focused on what truly matters in life," he continued. "People matter. Loving people matters. And Jo and Chip are amazing at loving people."
Other influencers on the list include Donald Trump, Brett Kavanaugh, Christine Blasey Ford, Michelle Obama, Pope Francis, and Tiger Woods. 
Chris Christie praised Trump for "daring to try to personally persuade Chairman Kim to join the family of nations." Mitch McConnell called Kavanaugh "one of the most qualified Supreme Court nominees in modern history." Kamala Harris, a Democratic presidential candidate, commended Ford for shining "a spotlight on the way we treat survivors of sexual violence." 
Beyonce Knowles-Carter celebrated Michelle Obama as "a beacon of hope who inspires all of us to do better and to be better." Archbishop Charles J. Scicluna lavished kind words on Pope Francis, calling him "wise and courageous" for tackling the Catholic Church's clerical sex abuse. And, Justin Timberlake rejoiced in Tiger Wood's most recent win, calling it "arguably the greatest comeback in sports history." 
Chip and Joanna Gaines gained popularity with their home renovation TV show Fixer Upper on HGTV. Viewers loved the show so much that the couple eventually opened Magnolia Market, a downtown shop in Waco, TX. A town once known for a deadly siege of a cult leader began to see an uptick in tourism. Nearly 2 million people visited Waco in 2017, with buses driving down from New York and other northeastern states. 
Tim Tebow, former Heisman trophy winner from the University of Florida, played for the Denver Broncos, New York Jets, the New England Patriots and Philadelphia Eagles. In 2016, he decided to switch from football to baseball and signed a major league contract with the New York Mets.
Photo courtesy: Chip and Joanna Gaines Facebook Page
---
---