Mikaela Mathews
| ChristianHeadlines.com Contributor
| Updated: Oct 07, 2019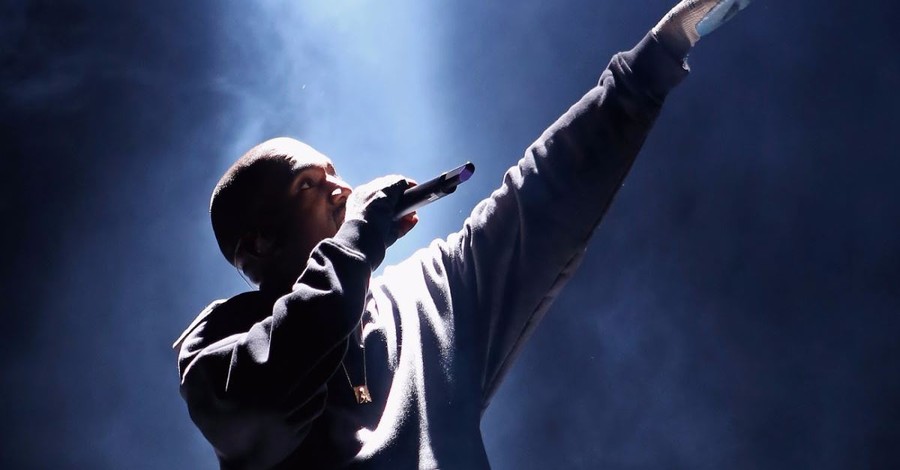 At least 7,000 people filled in a Salt Lake City outdoor mall on Saturday to listen and participate in Kanye West's "Sunday Service," according to Deseret News.
As part of his tour around the country, West has brought free worship services featuring a choir to several cities. He only sang "Jesus Walks," one of his biggest hits, during the service, and used the rest of his time to preach on topics such as social media and race.
"Do not read comments on the internet," he said to the crowd. "These people don't know you like that. Social media is designed to make you think slower … They want to slow you down and control you."
"I ain't never make a decision based only on my color," he continued. "That's a form of slavery—mental slavery. I ain't drink from the white person foundation. … I ain't playing with them. All these mind controllers, the media, all of these mind controllers. I find that wherever Christ is where I've got my mind at. We find that the love of Christ is where I've got my mind back."
According to CBN, the rapper even defended his support of President Donald Trump, arguing that the Republicans freed the slaves.
West's new album, called "Jesus is King", will feature several worship songs imploring listeners to focus on Jesus and religion.
"By having the luxury of having an amazing choir around me every Sunday," he said, "I came to know the truth and the joy of Jesus Christ. This album has been made to be an expression of the gospel and to share the gospel and the truth of what Jesus has done to me. When I think of the goodness of Jesus and al that he does for me, my soul cries out."
Though his Sunday Services are packed with spectators, critics have accused the rapper of being disingenuous.
"The obvious explanation for Sunday Service is that it's album promotion," said Jia Tolentino from the New Yorker.
His new album was scheduled to be released on September 29, according to the Washington Post, but is still yet to make its debut. 
Photo courtesy: Getty Images/Jerritt Clark/Stringer
---
---