5 Things Christians Should Know about the Faith of Pete Buttigieg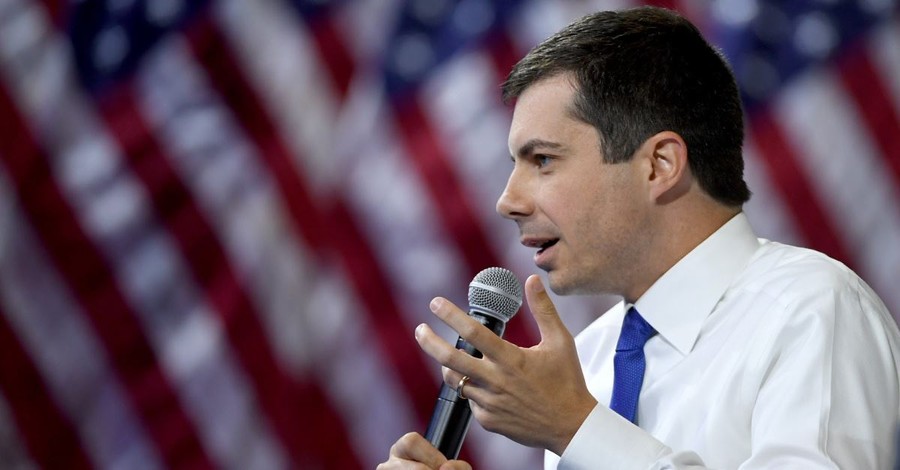 Editor's Note: This article is part of a series leading up to the 2020 presidential election highlighting the professed faith of several of the primary candidates, including Donald Trump, Joe Biden, Elizabeth Warren, Bernie Sanders and Pete Buttigieg. Christian Headlines offers these faith summaries as a way of informing voters about the religious beliefs of the candidates.
Democratic millennial and former mayor of South Bend, Indiana, Pete Buttigieg (pronounced BUDDHA-JUDGE) has surprised many nay-sayers with an unlikely campaign that has regularly tied him with leading contenders. The combat military veteran is not shy on speaking about his faith. He has been the most vocal, by far, among the other Democratic candidates on his religious beliefs and is known to quote Scripture without hesitation.
But his views on how faith impacts issues such as abortion and same-sex marriage have stirred controversy amongst many Christians. If elected, he would be the first openly gay millennial Christian president.
Here are 5 things Christians should know about Pete Buttigieg:
Photo courtesy: Getty Images/Ethan Miller/Staff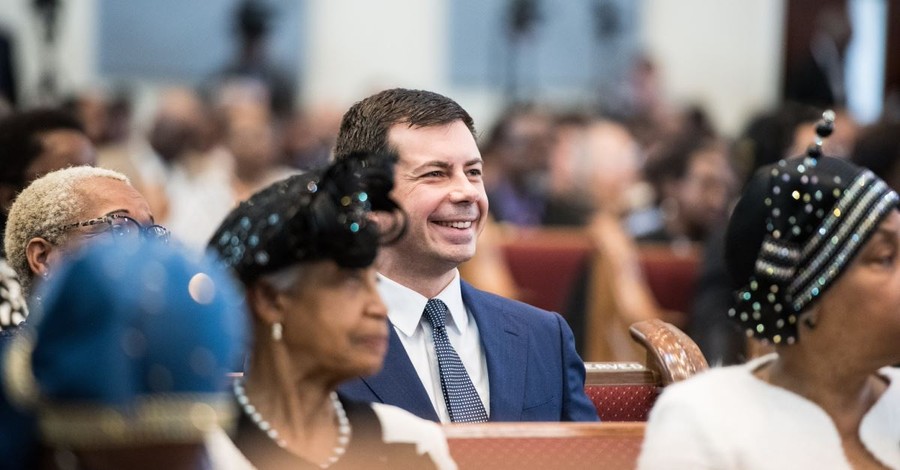 1. He Is a Devout Episcopalian
Indiana, for ten years. He considers himself liturgically conservative and prefers an organ over a guitar in worship services.
But he grew up and was baptized Catholic as the son of a former Jesuit. He also attended a Catholic high school but didn't truly understand his faith until he was a Rhodes Scholar at Oxford University. He wrote his 68-page undergraduate thesis on puritanism, specifically focusing on Graham Greene's novel "The Quiet American."
His parents were professors at Notre Dame and his father believed in Marxist ideology. Based off of these Catholic roots, he has cited St. Augustine, Fr. James Martin, and Gary Wills as a few of his religious influences.
Prayer is also important to him. "Granted, in a literal sense, it's asking for things, but that's problematic, too, as though we encounter God, and he hasn't already figured out what we need. So I guess in that sense I do find that ritual organized prayer makes sense because it is a way to tune my own heart to what is right," he said.
Other Episcopalians that have graced the Oval Office include George H.W. Bush, Gerald Ford, and Franklin D. Roosevelt, though the Episcopal denomination has experienced several radical changes since these presidents sat in office. 
Photo courtesy: Getty Images/Sean Rayford/Stringer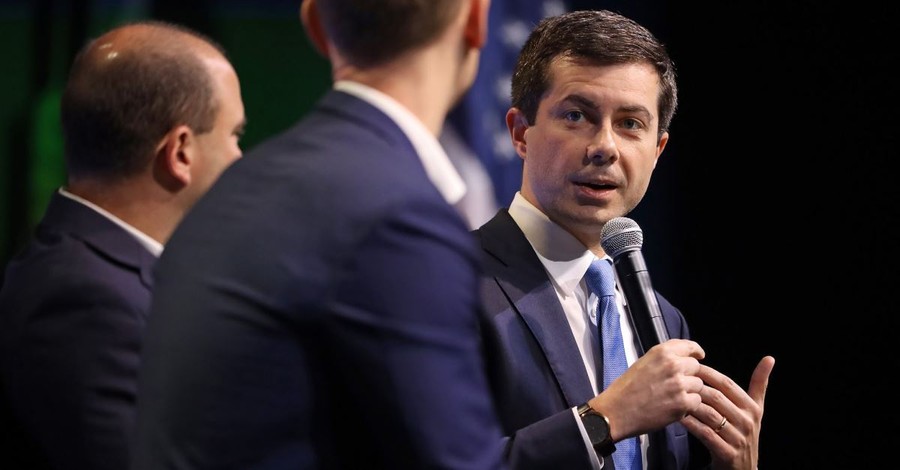 2. He Once Did Not Like Discussing Religion in Public
"I was reluctant to talk about (religion) for a long time," he said to CNN. "There's Scripture on this, you know. Jesus said, 'When you pray, be not as the hypocrites are, standing in the synagogues and street corners.'" But Buttigieg has changed his tune and believes he should speak up on religion because the Democratic party has largely shunned it.
"I think it's unfortunate [the Democratic Party] has lost touch with a religious tradition that I think can help explain our values," he said. "At least in my interpretation, it helps to root [in religion] a lot of what it is we do believe in when it comes to protecting the sick and the stranger and the poor, as well as skepticism of the wealthy and the powerful and the established." 
Photo courtesy: Getty Images/Chip Somodevilla/Staff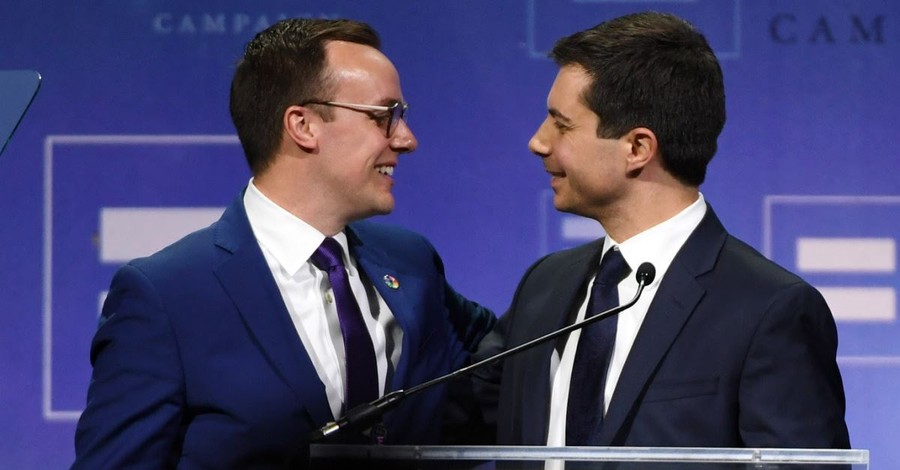 3. He Is Openly Gay
Buttigieg is the first openly gay Democratic presidential candidate. He struggled with his sexuality for years and wished for much of his life that he was not gay.
However, after he returned from deployment, he decided to embrace it. "I came back from the deployment and realized that you only get to live one life, and I was not interested in not knowing what it was like to be in love any longer."
He publicly came out during his re-election for mayor and feared that it might prove to be "the ultimate, career-ending professional setback." But he was re-elected with 80% of the votes in a largely conservative city and state.
He married husband Chasten at his home Episcopalian church in June 2018 and has stated several times that he believes his marriage makes him a "better person" and "closer to God." Several evangelical leaders, however, believe Buttigieg has misunderstood Scripture on the issue.
Photo courtesy: Getty Images/Ethan Miller/Staff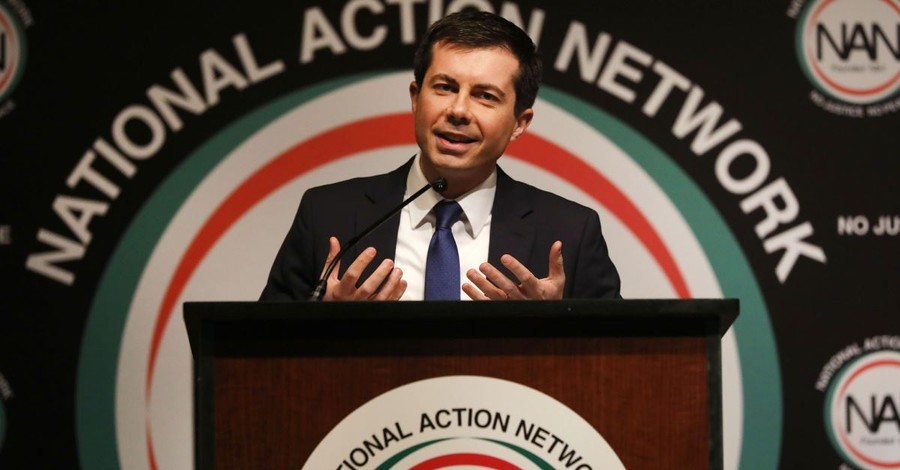 4. He Has Been Heralded as the Leader of the 'Christian left'
Proponents of the Christian left hope that Buttigieg will spark conversations across the political field. "I'm really very excited about hearing a voice from the Christian left," one supporter said. "I think that's a voice not used in the Democratic Party for too long."
An opinion article on CNN said Buttigieg's campaign has encouraged the author, who is a gay member of a Baptist church in Louisville. "Progressives all over the country are challenging the fundamentalists' stranglehold on what it means to be Christian. And in Buttigieg, we have an amazing role model whose mere existence as a gay Christian running for president inspires me. Buttigieg has leaned into his faith, giving interviews about his religious beliefs and appearing to incorporate it into his stump speech," he said.
Buttigieg has been one of the most vocal Democratic presidential candidates on religion, citing Bible verses for many of his stances on abortion, same-sex marriage, and foreign policy.
He has also taken several swings at the Christian right for "saying so much about what Christ said so little about, and so little about what he said so much about" referring largely to abortion and caring for the poor. "The Republican Party likes to cloak itself in the language of religion," he has also said. "We should call out hypocrisy when we see it." 
Photo courtesy: Getty Images/Spencer Platt/Staff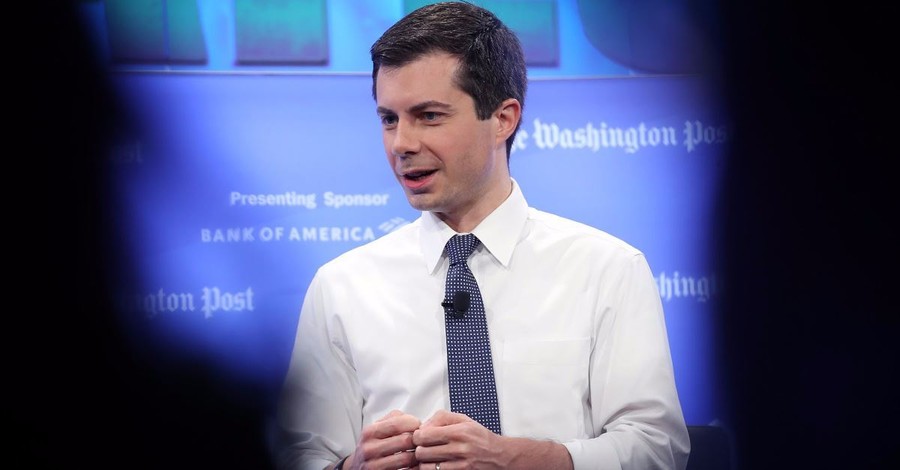 5. He Is Hesitant to Call President Trump a Christian
Like every other Democratic candidate, Buttigieg has been critical of Trump, but he has also attacked his faith.
"I'm reluctant to comment on another person's faith, but I would say it is hard to look at this president's actions and believe that they're the actions of somebody who believes in God," he said. "I just don't understand how you can be as worshipful as your own self as he is and be prepared to humble yourself before God. I've never seen him humble himself before anyone. And the exaltation of yourself, especially a self that's about wealth and power, could not be more at odds with at least my understandings of the Christian faith."
The South Bend mayor has also been critical of former Indiana governor and now Vice President Mike Pence. "My personal interactions with him have always been very civil and decent. But it's also simply true that politically he's a fanatic and he damaged our city and our state through choices his social extremism led him to make," he said. 
Photo courtesy: Getty Images/Win McNamee/Staff
---