Mikaela Mathews
| ChristianHeadlines.com Contributor
| Friday, November 6, 2020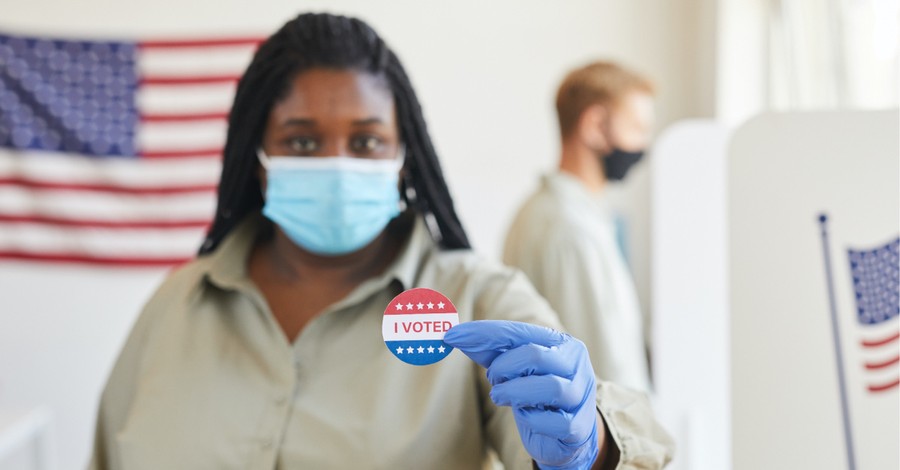 A recent Pew Research Center study showed that religiously unaffiliated voters are on the rise while Christian voters are steadily decreasing, according to The Christian Post.
Out of 360,000 registered voters who were surveyed, Christian voters declined by 15 percent since 2008. The biggest difference was in the Democratic party. In 2008, 73 percent of Democrats claimed Christianity as their religion. But in 2019, the number had dropped to 52 percent.
Meanwhile, Republican voters who identify as Christian are also steadily decreasing from 87 percent in 2008 to 78 percent in 2019.
"What's going down is faith among the American people. The percentage of Americans who identify as Christian has been declining," said Galen Carey, National Association of Evangelicals vice president of government relations. "The number of Americans of faith is declining. The concern to us is not how many Christians are registered voters but how many voters are Christian."
Religiously unaffiliated voters in the Democratic party have increased at a higher rate than Republicans. Democratic unaffiliated went from 18 percent to 38 percent in 11 years while the Republican party only increased from 9 percent to 15 percent in the same timeframe.
"It's worth noting that being religiously unaffiliated does not necessarily imply anything about the respondent's politics—that is, it's not related to being a political independent," Pew researcher Greg Smith said.
Regardless of the increase, Carey still argues a majority of Democrats identify as Christian.
"If you picked a Democrat at random, it's more likely he or she is a Christian than not," he said.
When it comes to various issues, Democrats have swayed on abortion and religious freedom while Republicans have largely stayed the same.
In 2008, Democrats agreed abortion should be legal only under certain circumstances but changed in 2020 to supporting legality in all circumstances.
The 2020 presidential election did not show any significant change in evangelical's support for Trump or the Republican party, though votes are still being counted in several states, according to Christianity Today.
Photo courtesy: ©Getty Images/Seventy Four
---
Mikaela Mathews is a freelance writer and editor based in Dallas, TX. She was the editor of a local magazine and a contributing writer for the Galveston Daily News and Spirit Magazine.
---
---