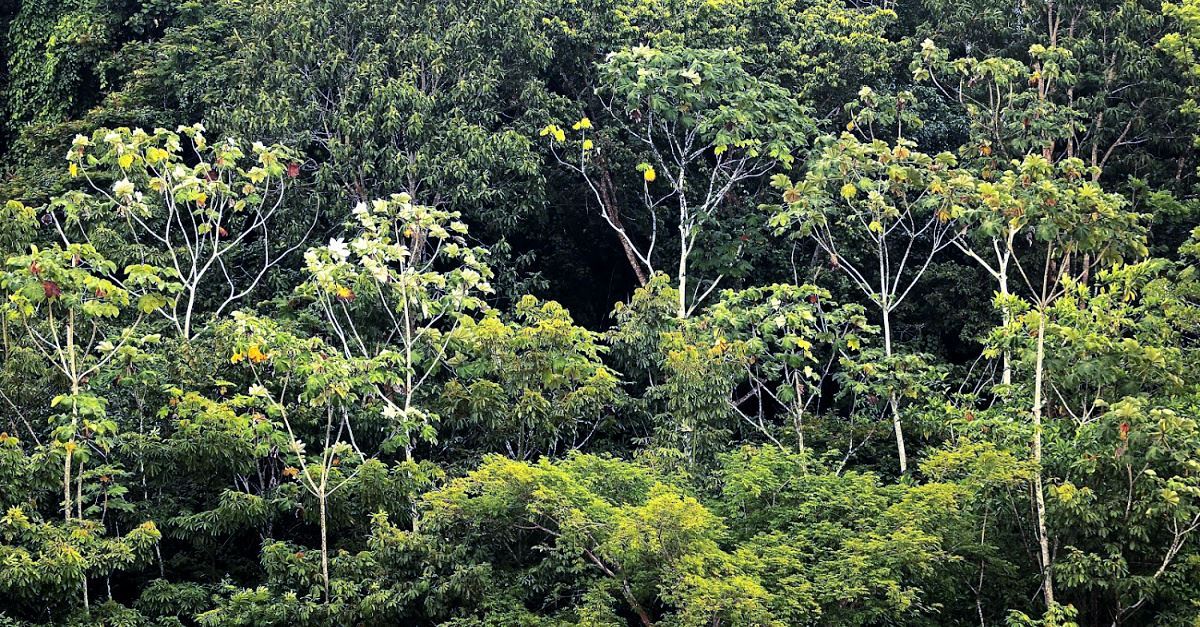 ---
Brazil's Amazon forest is burning at an alarming rate.
According to CNBC, the Latin American rainforest has seen an 84% increase in wildfires this year. Using satellites, the National Institute for Space Research (INPE) indicated the uptick with more than 70,000 fires this year. This is the highest number since records began in 2013.
Many experts estimate that more than 1 1/2 soccer fields of rainforest are burning every minute of every day. The rainforest provides 20% of the oxygen for the Earth's atmosphere and is seen as key weapon in the fight against global warming, CNN reports.
People all the way in Sao Paulo, more than 1,700 miles away from the rainforest, are feeling the effects. Earlier this week, the sky turned back in the middle of the afternoon, covering the sun with smoke and ash.
"Just a little alert to the world: the sky randomly turned dark today in Sao Paulo, and meteorologists believe it's smoke form the fires burning *thousands* of kilometers away, in Rondonia or Paraguay. Imagine how much has to be burning to create that much smoke(!)" New York Times reporter Shannon Sims tweeted.
She continued her tweets with a photo of a bottle filled with black liquid: "There's more: some Sao Paulo residents collected rain yesterday when the sky turned dark (from a combination of a cold front & forest fires thousands of miles away). This is what it looked like, & they say it smelled like smoke."
Activists believe Brazil's president, Jair Bolsonaro, is largely to blame for the spreading wildfires. Reportedly, Head of INPE Ricardo Galvao was fired earlier this month after he reported the growing fires.
"There should be no control by the federal government on the freedom of speech of scientists to say what their science is compelling them to say," Carlos Nobre, a scientist who has watched the Amazon for decades, said to the Washington Post. "The government is saying this is a top-down approach and that you're not allowed to say this, and you can't say that. It's like '1984,' George Orwell and Big Brother."
Activists also point to Brazil's decrease in environmental funding, which has been cut by $23 million since Bolsonaro took office.
But Bolsonaro believes these fires were started by angry nonprofits.
"Crime exists, and we need to make sure that this type of crime does not increase," he said. "We took money away from the NGOs. They are now feeling the pinch from the lack of funding. So maybe the NGO types are conducting these criminal acts in order to generate negative attention against me and against the Brazilian government. This is the war we are facing."
Bolsonaro campaigned on a promise to expand the Amazon's economic possibilities. Earlier this year, the president presented the possibility of opening a protected reserve in the Amazon for mining.
Environmental organizations such as the World Wildlife Fund warn that if the fires do not stop, the Amazon could become a desert, no longer emitting oxygen but carbon, which is the main culprit of climate change.
Photo courtesy: Getty Images/Mario Tama/Staff
---
Mikaela Mathews is a freelance writer and editor based in Dallas, TX. She was the editor of a local magazine and a contributing writer for the Galveston Daily News and Spirit Magazine. She blogs at mikaelamathews.com.