Mikaela Mathews
| ChristianHeadlines.com Contributor
| Tuesday, November 12, 2019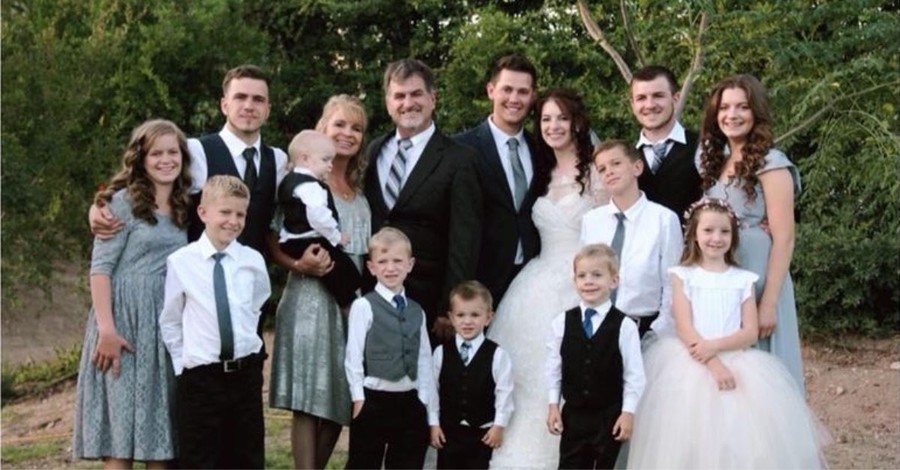 After losing his mom and two brothers, 13-year-old Devin Langford is celebrated as a hero for saving his siblings.
"Oh yeah, he's a hero," said his dad, David Langford to ABC News. "He definitely saved his little brothers and sisters and I think he did it because of his love for them…He gave his life for them."
The teenager survived the attack and managed to escape the car with his siblings. He took the surviving members as far as he could. When he couldn't carry them any further, he hid them in the bushes, covering them with branches. He wasn't sure if an attacker was following him, but he was determined to find help and ducked in the bushes as he walked 14 miles to La Mora to find assistance.
"What was going through my mind was to get help because every one of them was bleeding," he said. "I wasn't hit so I just kept walking. I prayed a lot and tried to hide in the bushes in case anyone was trying to follow me."
His baby brother was also almost killed when a bullet grazed his chest, but he survived.
As Christian Headlines previously reported, the brutal attack occurred last week in Mexico when an alleged drug cartel shot the family's convoy of cars and killed nine people, including three mothers and six children. Occurring in a region less than 100 miles from the Arizona border that is disputed among drug cartels, the attack is still under investigation by Mexican authorities and the FBI.
Devin said the armed men had long guns and wore vests and masks.
The American family lived in Northwest Mexico for decades as part of a fundamentalist Mormon group. They were traveling to meet with family. But, after the bloody attack, several families have opted to leave because of growing violence.
"So now it's my whole life has turned upside down," David said. "Not only have I lost a wife and two children, but I'm having to move the rest of my family with really no place to go at this point. I believe in forgiveness, but I also believe in justice and forgiveness doesn't rob justice. You don't get justice too much in Mexico."
The most difficult part of the attack for David has been saying goodbye to his sons and wife.
"Every one of my children that survived are living miracles," David said. "How many bullet holes were fired into that vehicle…at that horrific scene and how many children were involved. It's amazing. It's amazing. It's beyond amazing that they survived."
A GoFundMe page with a goal of raising $500,000 has been set up for the family. To donate, click here. 
Photo courtesy: Kendra Miller Langford/GoFundMe
Video courtesy: ABC News
---
---