Mikaela Mathews
| ChristianHeadlines.com Contributor
| Monday, October 21, 2019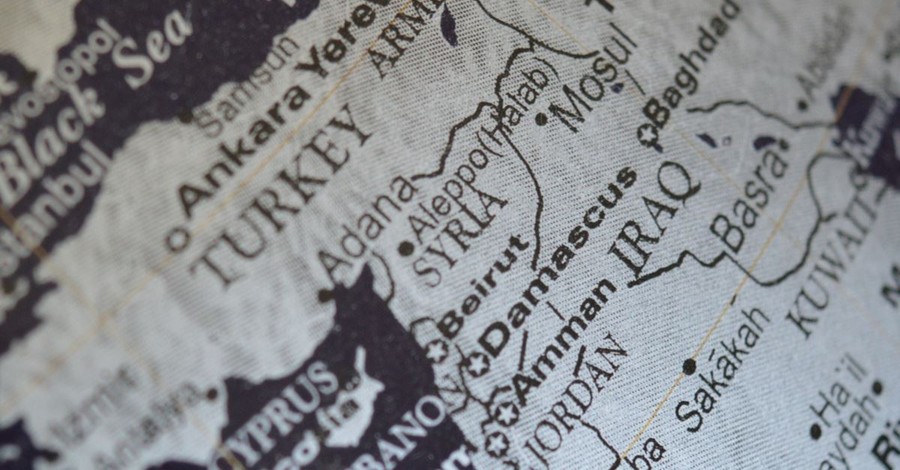 Despite the five-day cease-fire announced over the weekend, Syrian Christians in the border towns between their country and Turkey are still enduring intense and violent persecution.
Christians remaining in Syria have reported Turkish forces "destroying the Christian churches and heritage and trying to annihilate the Christians from this region," as reported by CBN
Earlier this year, CBN interviewed Pastor Zani and his wife Chinar who live in Syria about Trump's plans to pull out of their country.
"Why did President Trump do this that he immediately wants to [withdraw] the forces from here? Is it possible that he was not considering the church of that he doesn't know that there are believers here?" Zani said.
The United Nations Office for the Coordination of Humanitarian Affairs believes that 145 civilians have died so far and over 275,000 have been displaced, according to Christianity Today. Many believe that number will only rise.
"It is likely that families will continue to be displaced from the border zone as Turkish forces move in," a statement from nonprofit Preemptive Love said. "Those already displaced may have no home left to go back to, as a direct result of this deal."
Despite the persecution, however, many Christians have decided to stay in their homes instead of evacuating, despite the Turkish president's threats to "crush Kurdish heads" after the cease-fire ends.
"This crisis shows no sign of letting up, and we can't either," Jeremy Courtney of the nonprofit Preemptive Love said.
"These are extremely brave people who want to be salt and light in their communities," David Curry, CEO of Open Doors USA, said. "They want to maintain the presence of Jesus and reach out."
As the news leaks in from across the globe, Americans have voiced their concern for those suffering.
"Our religious freedoms are at our core as an American people and I'm ashamed as an American to see this taking place," said Rabbi Abraham Cooper of the Simon Wiesenthal Center. "It should not have happened. If it is happening in real-time, then the United States has to play a role in stopping it."
"It's a disaster," he continued. "The president has been known to change course pretty quickly. I would join those who hope and pray he flexes more muscle both in terms of the sanctions which have an impact on Erdogan and if necessary, using American airpower which is still massive in order to enforce a red line."
Photo courtesy: Pixabay
---
---