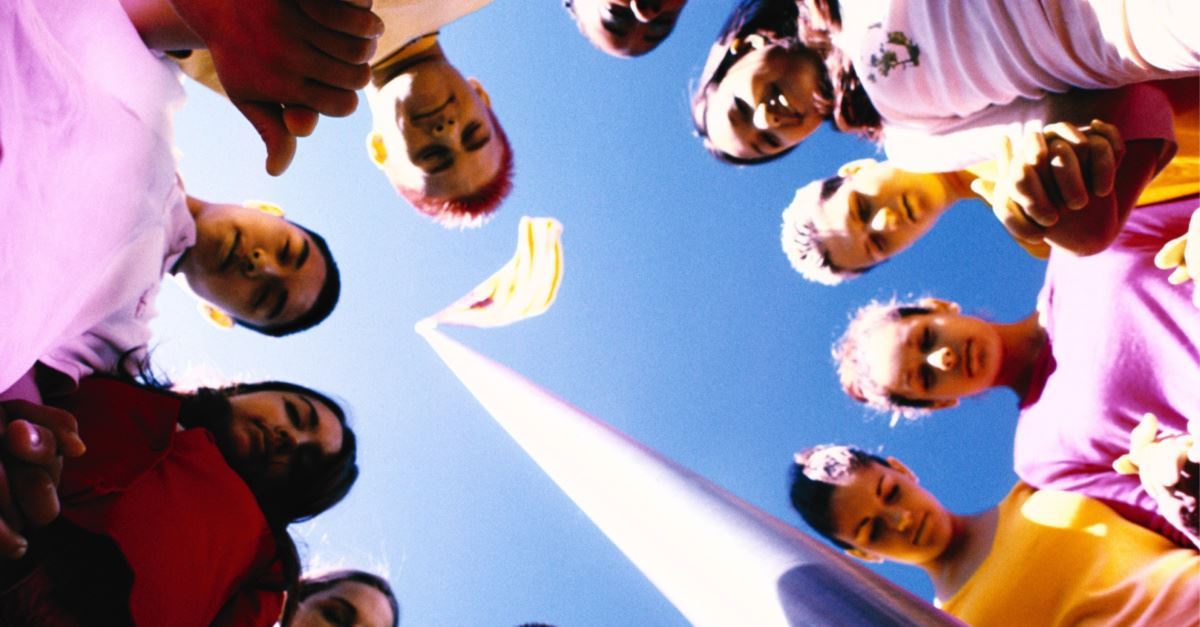 ---
An estimated one million students from around the world will gather around flag poles on Wednesday, Sept. 25 this year as part of the annual 'See You at the Pole' event.
See You at the Pole is a worldwide event that encourages students to pray together at their schools. 
This year's theme is based on 2 Chronicles 7:14, "… if my people who are called by my name humble themselves, and pray and seek my face and turn from their wicked ways, then I will hear from heaven and will forgive their sin and heal their land."
Organized and led by students, SYATP is "about one simple thing—STUDENTS in PRAYER." Students can participate by praying on Sept. 25 at 7:00 AM their local time or pray in unique ways, places, and times during the Global Week of Student Prayer, which is Sept. 22-Sept. 28.
Each school's SYATP vary. Leaders can choose to include student-led worship, Bible readings, prayer in large and small groups, or even have a student give a message in their time gathered around the flagpole.
To publicize the event, students can put up posters, text their friends, or purchase SYATP promotional resources. Anyone interested in hosting the event at their school can also download a planning guide to ensure SYATP goes without a hitch. Because the event is student-led, before school hours, and outside of a school building, students have permission to pray without hindrance from the administration. SYATP provides contacts for legal assistance should students face any obstacles from their schools.
SYATP started in 1990 when youth ministers challenged students in Texas to find a common location to pray together at school. Because nearly every school has a flagpole, the students chose that spot to meet with their fellow believers to pray for the "spiritual health of their country and their leaders, in obedience to 1 Timothy 2:1-2."
h/t: CBN News
Photo courtesy: Getty Images/Brand X Pictures
---
Mikaela Mathews is a freelance writer and editor based in Dallas, TX. She was the editor of a local magazine and a contributing writer for the Galveston Daily News and Spirit Magazine. She blogs at mikaelamathews.com.