Mikaela Mathews
| ChristianHeadlines.com Contributor
| Tuesday, February 11, 2020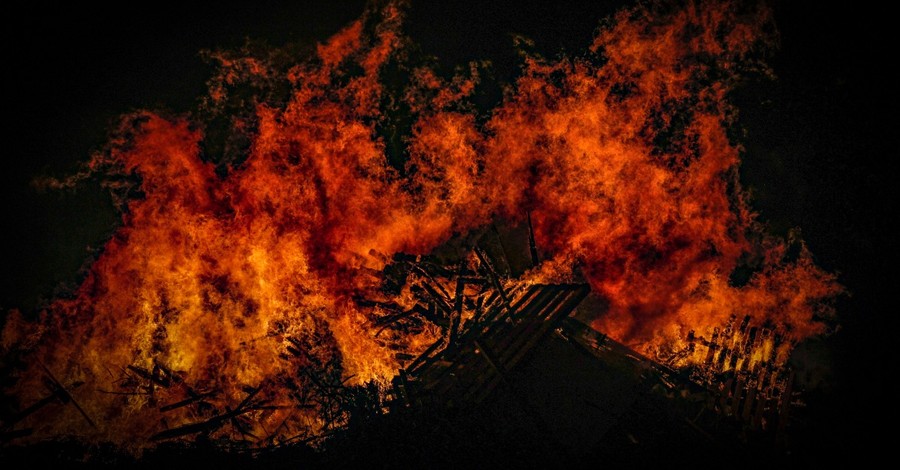 Twenty-one-year-old Holden Matthews has pleaded guilty to federal and state criminal charges for burning black churches in Louisiana, as reported by the AP.
The aspiring 'black metal' musician and son of a sheriff's deputy entered guilty pleas into federal court for three counts of intentional damage to religious property, which is a federal hate crime, as well as one count of using fire to commit a felony. In state court, he also pleaded guilty to six related state charges.
"Matthews admitted to setting the fires because of the religious character of these buildings, in an effort to raise his profile as a 'Black Metal' musician by copying similar crimes committed in Norway in the 1990s," said the U.S. Attorney's Office.
Matthews posted photos and videos of the burnings to his Facebook page.
His sentence has yet to be determined, but hate-crimes carry 20 years in prison while using fire in a felony holds a 10-year sentence, totaling a maximum of 70 years. At a minimum, he would get 10 years in federal prison, according to the U.S. Attorney's Office.
The charges do not mention racial motivation, though the burned churches had largely black members. The churches were empty at the time of the fires, so there were no injuries or deaths.
"The freedom to safely congregate and worship in our churches is a fundamental right of all Americans and will be vigorously protected by my office and our law enforcement partners," said US Attorney David C. Joseph of the Western District of Louisiana, according to ABC News.
Investigators tracked down the arsonist after locating three gas cans in one of the burned churches. They traced the cans back to an area Walmart and found Matthews through credit card receipts and surveillance video.
Three churches in the St. Landry Parrish were burned. The first was on March 26 at St. Mary Baptist Church in Port Barre. On April 2, the Greater Union Baptist Church in Opelousas, Louisiana was torched. Two days later, Mount Pleasant Baptist Church, also in Opelousas, burned.
"The hate crimes committed by Holden Matthews in St. Landry Parrish, Louisiana, serve as a stark reminder of the current climate in America that is rife with racism and anti-blackness," said the NAACP in a statement. "Far too often, black communities find themselves subjected to the ills of white supremacists that seek to diminish and hinder our hope, progress and standing in this country. This act of domestic terrorism proves to be no different. Churches are incredibly influential in Black culture and serve as a safe space for convening. All Americans deserve to feel safe in their churches, schools, and homes."
Matthews will face sentencing on May 22 for his federal crimes and May 26 for state charges.
Photo courtesy: Zoltan Tasi/Unsplash
Related:
Three Historical Black Churches in Louisiana Set Ablaze, FBI and ATF Investigate
21-Year-Old Arrested, Charged with Hate Crime for the Burning of Three Historically Black Churches in Louisiana
Mike Pence Visits Louisiana Churches Set Ablaze by Arsonist, Calls for an End of Attacks on Houses of Worship
---
Mikaela Mathews is a freelance writer and editor based in Dallas, TX. She was the editor of a local magazine and a contributing writer for the Galveston Daily News and Spirit Magazine.
---
---