Mikaela Mathews
| ChristianHeadlines.com Contributor
| Wednesday, December 9, 2020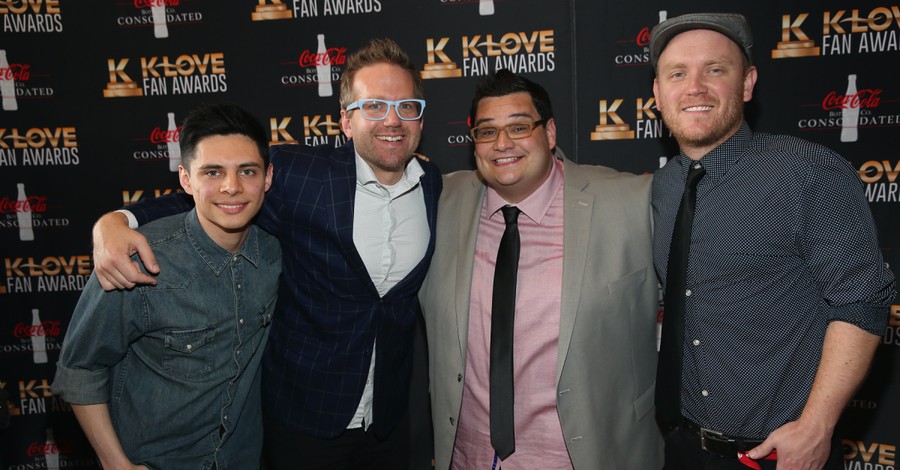 Christian band Sidewalk Prophets is partnering with Bethany Christian Services to bring hope to families around the world this Christmas.
"As COVID-19 spreads throughout the world, already vulnerable families are finding themselves making a critical decision whether to stay together as a family or place their children in an orphanage with the hope that they will receive the food and medical care they need," said Bethany Christian Services Global Care expert Nakia Kyler to The Christian Post.
"It's never a family's desire to have to place their child in an orphanage," she continued. "That's such a tough decision. Not only has quarantining been difficult for these families but the humanitarian situation in many countries, dire, even in normal times, has worsened in recent months."
The nonprofit, which supports at-risk families and children in the US and around the world, will host a virtual Christmas concert with award-winning Christian band Sidewalk Prophets to raise awareness and funds for families.
"We're excited to have the opportunity to play Christmas songs not just from [our] album but also our hit songs," said band member Dave Frey. "We're going to have fun, make a joyful noise, and be as reverent as we can. When it's all said and done, we hope people walk away saying, 'I had such a good time and I'm so ready to celebrate the birth of Jesus and realize that I'm a part of something bigger.'"
Kyler told The Christian Post that donations will provide food, shelter, and medical care to families around the world affected by the COVID-19 pandemic.
A recent report released by the Human Rights Watch warned that an alarming number of children will be orphaned or vulnerable to abuse, such as child labor and sexual exploitation, as COVID-19 deaths continue to rise.
Tickets for the livestream show are now available at sidewalkprophets.com. Families can tune in on the following dates:
Dec. 9 — Eastern time zone, 7 pm
Dec. 10 — Central time zone, 7 pm
Dec. 11 — Mountain time zone, 7 pm
Dec. 12 — Pacific time zone, 7 pm
Dec. 16 — Pacific time zone, 7 pm
Dec. 17 — Central time zone, 7 pm
Dec. 18 — Mountain time zone, 7 pm
Dec. 19 — Eastern time zone, 7 pm
Photo courtesy: ©Getty Images/Terry Wyatt/Stringer
---
Mikaela Mathews is a freelance writer and editor based in Dallas, TX. She was the editor of a local magazine and a contributing writer for the Galveston Daily News and Spirit Magazine.
---
---