Mikaela Mathews
| ChristianHeadlines.com Contributor
| Published: Jan 07, 2020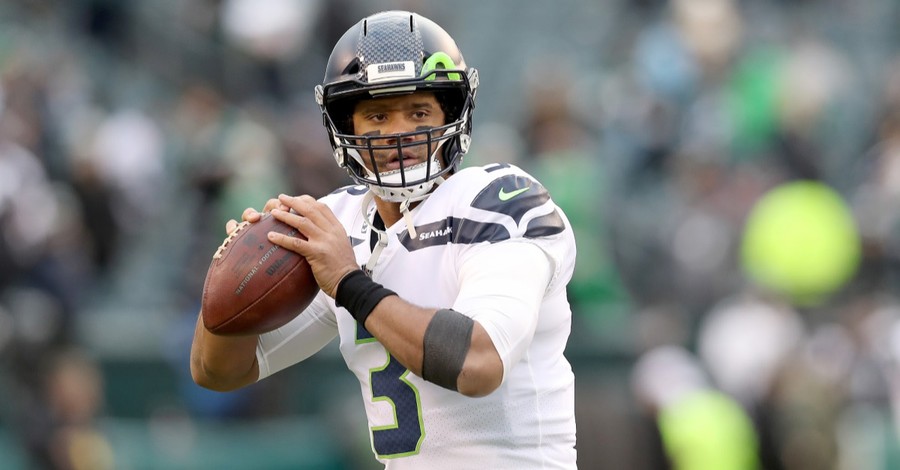 On Sunday, the Seattle Seahawks scored a super-sized shot at a Super Bowl victory. But throughout the year, several players have showed a higher priority over tackles and scorecards: a love for God and for people.
CBN reported that during the recent contentious game against the Philadelphia Eagles, Eagles quarterback Carson Wentz was injured after a helmet-to-helmet hit and taken out of the game. After the Seahawks' win over Wentz's team, Seahawk quarterback Russell Wilson sought out the opposing team's coach to give him a hug and inquire after Wentz.
"Real one," SportsCenter tweeted in response to Wilson's inquiry.
Wilson has always been open about his Christian faith. According to Beliefnet, he chose the number three on his jersey to "honor the Holy Trinity" and visits the Seattle Children's Hospital every week on his day off.
Across the field as a wide receiver, Seahawks' Tyler Lockett has used his football platform to share the gospel.
"The one thing that keeps you going is to have faith in God and that Jesus came and died for everything. He's given you the things that you need to live a fulfilled, thankful life!" he told CBN.
In an Instagram post featuring a photo of him in the end zone with arms outstretched, Lockett penned a "Letter to God", promising that he's "here to stay!"
To garner a win for the Seahawks against the Eagles, Lockett was targeted 18 times and pulled in 13 catches for 152 yards and two touchdowns. Deion Sanders praised the young athlete for his perseverance, but Lockett turned the focus on God.
"I just give God all the glory. I know it's making the best of all the opportunities given to you," Lockett said.
DK Metcalf is another Seahawks' wide receiver who has seen God's hand in his football journey. In 2016, he sustained a foot injury that finished his college football season. Devastated but not defeated, Metcalf got to work on healing his foot.
"When I got hurt, it hurt me. I hurt me really bad knowing that I couldn't play anymore, but I looked at it as God does everything for a reason," he said. "I looked at it as He wanted me to get better in another aspect of the game. So, I wasn't sad about it, I went to rehab every day."
He recovered and joined the Seahawks as a professional player later. "God gave me another opportunity to play so I'm just going to live it up to the fullest."
The Seahawks will face the Green Bay Packers this Sunday.
Related:
Vikings' Kirk Cousins Shares God after Big Victory: 'Win or Lose … God Is Still on the Throne'
Georgia QB Jake Fromm Says New Year's Goal Is to 'Lead People to Jesus'
Former NFL Player Brian Bosworth Apologizes for Rudeness toward Cashier after 30 Years, Says God Changed His Attitude
Photo courtesy: ©Getty Images/Rob Carr/Staff
---
Mikaela Mathews is a freelance writer and editor based in Dallas, TX. She was the editor of a local magazine and a contributing writer for the Galveston Daily News and Spirit Magazine.
---
---