Mikaela Mathews
| ChristianHeadlines.com Contributor
| Thursday, June 4, 2020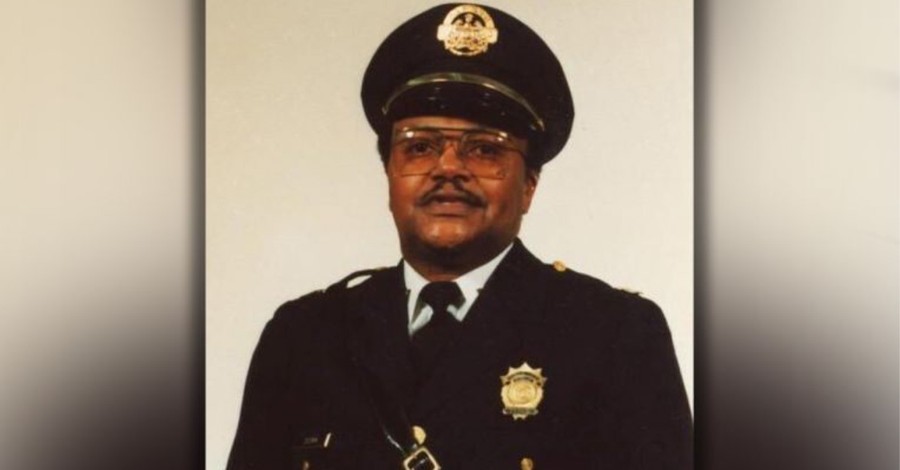 ---
Retired St. Louis police captain, David Dorn, was killed by violent looters on Tuesday while he tried to defend his friend's pawn shop, according to the Christian Post.
Dorn regularly checked in on Lee's Pawn Shop when alarms were set off. He was killed on a riotous night of looting in St. Louis following the death of George Floyd.
The Ethical Society of Police, a group representing black officers in St. Louis, confirmed his death: "One of the people murdered last night was a retired St. Louis City Captain. He was murdered by looters at a pawnshop. He was the type of brother that would've given his life to save them if he had to. Violence is not the answer, whether it's a citizen or officer. RIP Captain!"
A poster, according to the St. Louis Post-Dispatch, was hung outside of the shop that read, "Y'all killed a black man because 'they' killed a black man??? Rest in peace."
CBN News reported that the 77-year-old Dorn served his community for 38 years. He joined the police academy in 1969 and retired in October 2007. He was a joyful civil servant and mentored young people.
"A true public servant," said former St Louis County Police Chief Tim Fitch. "Protecting & serving all the way to the end. None of us who knew you are surprised you went out fighting at Lee's Pawn this morning. God speed my friend."
President Trump also voiced his condolences.
"Our highest respect to the family of David Dorn, a Great Police Captain from St. Louis, who was viciously shot and killed by despicable looters last night. We honor our police officers, perhaps more than ever before. Thank you!"
A video recording of the shooting and looting, which has since been removed, showed Dorn was killed over television sets. His son, Brian Powell, lamented his father's death, calling it "senseless" and that the looters are "forgetting the real message of the protest and the positiveness that's supposed to come out of it."
Missouri Gov. Mike Parson joined the chorus of support for Dorn. "The people that shot him should be accountable. And, no, they're not protesters. They're criminals and they're thugs … and hopefully they get hunt (sic) down."
Police are looking for the murderers and have offered a $40,000 reward for information that would lead to an arrest.
The captain's friends set up a GoFundMe campaign to support Dorn's family. To date, over 6,400 people have donated to raise over $250,000.
Photo courtesy: St. Louis Metropolitan Police Dept.
---
Mikaela Mathews is a freelance writer and editor based in Dallas, TX. She was the editor of a local magazine and a contributing writer for the Galveston Daily News and Spirit Magazine.