Mikaela Mathews
| ChristianHeadlines.com Contributor
| Thursday, January 16, 2020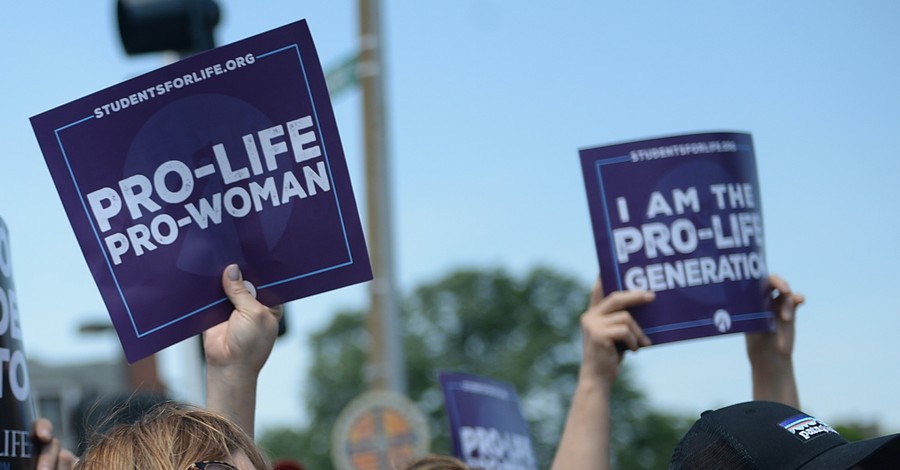 ---
As abortion has come into sharp focus during the 2020 election cycle, pro-lifers have come out in heavy numbers to kick off the year.
In Colorado, thousands attended the "Celebrate Life" march to rally against late-term abortions, according to Faithwire. A new measure in the state, called "Initiative 120," proposes that medical professionals who perform an abortion after 22 weeks—unless the mother's life is at risk—could lose their license for at least three years.
Archbishop Samuel J. Aquila, spoke at the event and recalled his time working at a hospital and seeing abortions.
"It is tragic and I remember being stunned," he said. "I can still remember the horror on the young woman's face [during the abortion]."
Despite the initiative only protecting fetuses after 22 weeks, protestors wanted their intentions made clear.
"We are not voting for abortion, nor are we saying we agree with abortion up to 22 weeks," Aquila said. "What we are saying, is that we respect life, and we respect it for all the pregnancy."
To the northeast, approximately 9,000 people appeared in Chicago to protest their beliefs in the "March for Life Chicago." In 2014, only 1,000 showed to the event. This year's theme was "Life empowers: Pro-life is Pro-Woman."
"There's more people in Illinois and the Midwest who recognize the urgency of this," said March for Life president Dawn Fitzpatrick. "We recognize that there's a human being that's created from the moment of conception."
Democrat U.S. Rep. Dan Lipinski was one of the speakers in Chicago, according to The Chicago Tribune.
"Every January, I am proud to brave the cold and join the March for Life Chicago," he said. "As a member of Congress, I work to protect the most vulnerable, and no one is more vulnerable than the child in the womb and that child's mother."
Lipinski recently signed an amicus brief requesting that the U.S. Supreme Court revisit and overturn Roe v. Wade.
Dr. Karen Deighan, an associate professor of obstetrics and gynecology at Loyal University Medical Center, was also in attendance. After the American College of Obstetricians and Gynecologists issued a statement warning against bans on abortion care, Deighan raised the alarm to protect "conscience" laws which allow doctors to refuse to make healthcare decisions against their faith.
"[The woman] and [the fetus] are equal, we care about both of them," she said. "Difficult decisions are made every day. But it's about protecting life and about protecting women."
Photo courtesy: ©Getty Images/Michael B. Thomas/Stringer
---
Mikaela Mathews is a freelance writer and editor based in Dallas, TX. She was the editor of a local magazine and a contributing writer for the Galveston Daily News and Spirit Magazine.