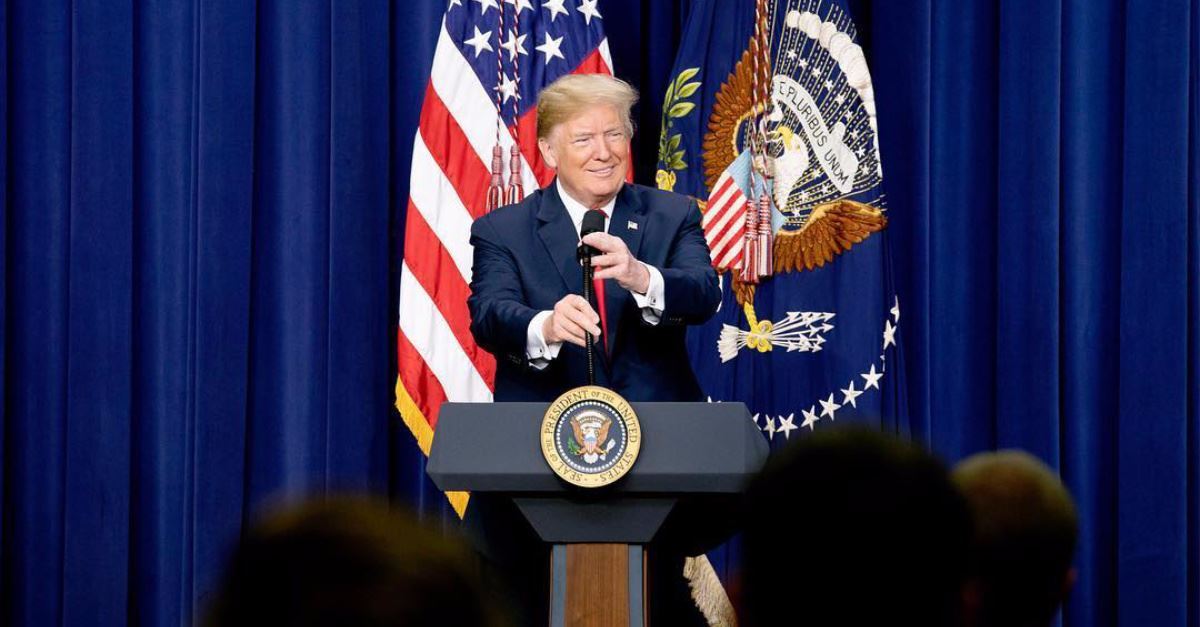 ---
Next week, President Trump will host and speak at the Global Call to Protect Religious Freedom event, promising to deliver a speech calling all countries to fight religious persecution, according to CBN News.
"The President will call on the international community to take concrete steps to prevent attacks against people on the basis of their religion or beliefs and to ensure the sanctity of houses of worship and all public spaces for all faiths," said White House Press Secretary Stephanie Grisham.
The speech comes only a few months after a recent report showed anti-Semitism on the rise in the US and abroad.
in May of this year, the President invited Rabbi Yisroel Goldstein to the podium at the National Day of Prayer. Goldstein was one of the victims in the California synagogue shooting.
Trump told him, "We will fight with all of our strength and everything that we have in our bodies to defeat anti-Semitism, to end the attacks on the Jewish people, and to conquer all forms of persecution, intolerance, and hate…Every citizen has the absolute right to live according to the teachings of their faith and the convictions of their heart. This is the bedrock of American life."
According to Politico, Trump's work in pushing forward religious freedom has received approval even from his critics.
"The administration has said it has successfully nudged foreign governments, such as those in Taiwan and the United Arab Emirates, to host religious freedom conferences, while Britain, Mongolia, Taiwan and Germany have all created ambassadorships to advance the cause," the article said.
Some human rights activists believe this work has missed several key demographics, however, including abuses in countries that the US considers a partner, such as Saudi Arabia.
"Essentially, there's a lot of double standards," Philipee Nassif, advocacy director for the Middle East and North Africa at Amnesty International USA, said.
Nonetheless, after listening to an hour of survivor's stories earlier this summer, the President commended those who have endured persecution for their beliefs.
"Each of you has suffered tremendously for your faith," he said. "You've endured harassment, threats, attacks, trials, imprisonment, and torture. I got to know many of you and helped you get some—get some of you out of the difficult situation that you were in. I'm very proud of you in the way you've reacted to a different life. It is a tremendous thing."
Photo courtesy: Getty Images/Public Domain
---
Mikaela Mathews is a freelance writer and editor based in Dallas, TX. She was the editor of a local magazine and a contributing writer for the Galveston Daily News and Spirit Magazine. She blogs at mikaelamathews.com.