Mikaela Mathews
| ChristianHeadlines.com Contributor
| Thursday, October 10, 2019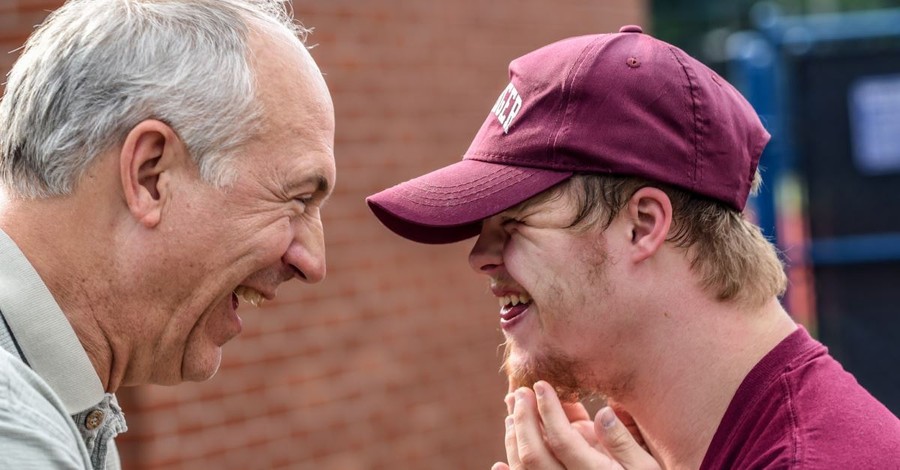 In celebration of Down Syndrome Awareness Month, the President released a message of encouragement and hope to the nation.
"We thank individuals with Down syndrome for their incredible contributions to their families, their communities, and our great Nation, and we pledge to empower them to achieve their full potential," the statement said. "My Administration also renews its commitment to bring attention to and a deeper understanding of the challenges these remarkable Americans face, including their struggle against discrimination. Those thought to have Down syndrome also risk being subjected to the too-often terminations of their lives before birth."
The month of October is dedicated to spreading awareness and celebrating the lives of those with Down syndrome. Nonprofits, such as Texas-based The Upside, promote the month by encouraging inclusion and 21 acts of random kindness.
"This is an opportunity once a year for us to really stress the importance of accepting people with Down syndrome just like they are anybody else and celebrating what they can do instead of focusing on what they can't," Executive Director of The Upside, Misti Brock, told Texoma's Homepage.com.
Like Brock, Trump's administration hopes the month brings inclusion of those with an extra copy of their 21st chromosome.
"This month is an important opportunity for Americans to reaffirm our commitment to creating a society that better appreciates and respects the dignity of life at all of its beautiful and miraculous stages," the statement said. "We must devote our efforts to ensure that the United States continues to exhibit reverence for human life—both born and unborn. Together, we can create an inclusive Nation, one where Americans with Down syndrome are embraced in schools, workplaces, and communities—one where discrimination can no longer cast a shadow of inequality."
The Down Syndrome Association of Greater St. Louis encourages people to celebrate the month by asking their school librarian to create a display of books about the syndrome or plan a day to wear the blue and yellow awareness colors. Supporters can also hang up Down syndrome awareness posters in their schools or churches. 
Photo courtesy: Nathan Anderson/Unsplash
---
---