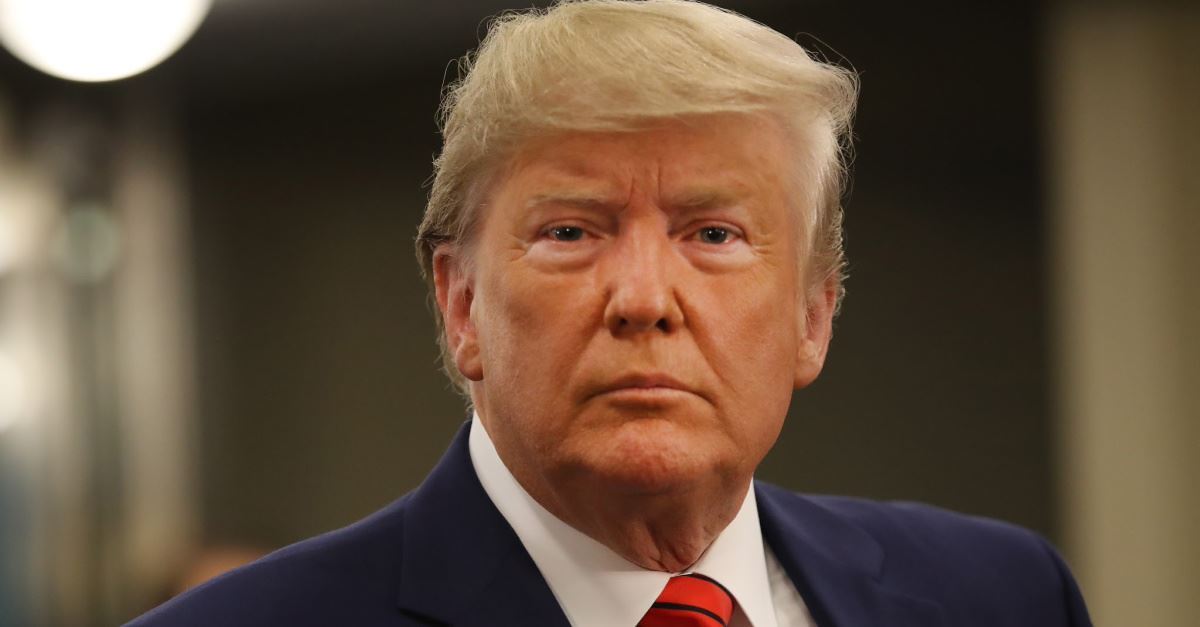 ---
On Wednesday, President Trump gathered with top Republican lawmakers and Justice Department officials to commemorate the appointment of his 150th federal judge, according to Fox News.
Trump called the occasion a "profoundly historic milestone and a truly momentous achievement." The Trump administration hopes to appoint 182 federal judges in total. One hundred and twelve of those judges have been confirmed to district courts; 43 to appeals courts and two on the Supreme Court.
"In terms of quality and quantity, we are going to be just about number one by the time we finish—number one of any president, any administration," Trump continued. "So I want to thank all of you for the incredible job you've done. They will uphold our Constitution as written."
During the celebration, the president handed the stage over to onetime rival Sen. Lindsey Graham (R-S.C.) who praised Trump for his work.
"The defining moment of your presidency was the Kavanaugh hearing," Graham, a staunch supporter of the Supreme Court justice, said. "This room would be empty if we had failed Brett Kavanaugh. Brett Kavanaugh lived a life we should all be proud of. He worked hard. And the way he was treated was the worst experience I've had in politics. A lot of people would have pulled the plug on him. Mr. President, thank you, for not pulling the plug."
Mitch McConnell (R-Ky.), Senate Majority Leader, also got a shout out from the president.
"Generations from now, Americans will know that Mitch McConnell helped save the constitutional rule of law in America—it's true," Trump said.
"You have been helped enormously by a decision that I made, and these guys backed up, not to let President Obama fill that Scalia vacancy on the way out the door," McConnell said from the stage. "And boy, you didn't blow it. Neil Gorsuch is an all-star, isn't he?"
Many of Trump's appointees fill spots previously held by Republicans. But some of them, most notably the Ninth Circuit, are replacing long-standing Democratic strongholds. Trump has appointed six judges to the historically liberal Ninth Circuit Court of Appeals.
But not all appointees have been confirmed smoothly. The American Bar Association (ABA) gave one judge, Lawrence VanDyke, a "Not Qualified" rating upon his nomination. The ABA believed VanDyke would not be fair to LGBTQ citizens and that he "lacked the proper temperament, knowledge, and work ethic for the role."
At his hearing, VanDyke broke down into tears when asked about his stance towards the LGBTQ community.
"No, I did not say that. I do not believe that. It is a fundamental belief of mine that all people are created in the image of God. They should all be treated with dignity and respect," he said.
Because of the Senate's majority, VanDyke will likely be confirmed.
Photo courtesy: Getty Images/Spencer Platt/Staff