Mikaela Mathews
| ChristianHeadlines.com Contributor
| Thursday, September 17, 2020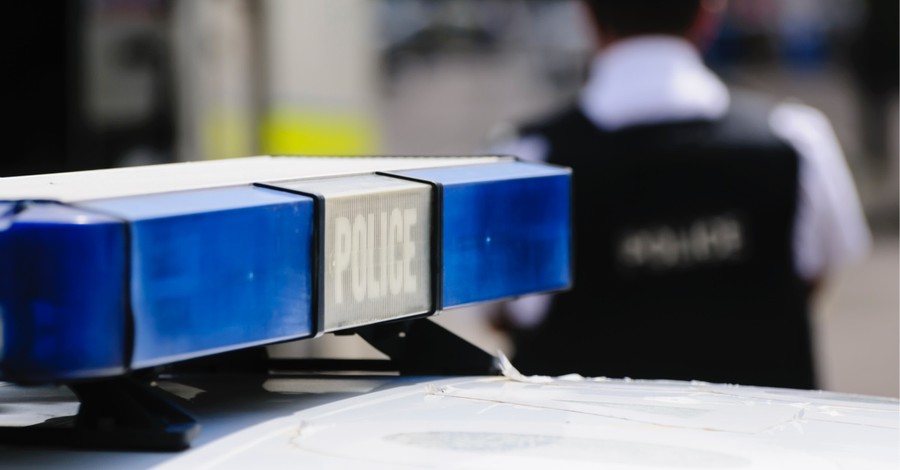 ---
A kind citizen left an encouraging note on a police officer's windshield earlier this week in Huntersville, North Carolina.
Faithwire shared that after getting coffee at a Dunkin' Donuts, Officer Aaron walked out to his squad car to find a little note written on a Dunkin' napkin.
"Praying God's protection over you—today and always!" it read.
Huntersville Police tweeted about the kind regards: "One of our officers was at Dunkin' getting coffee this morning (ya sure, just coffee) and found this note on his windshield. To whoever left the note, Officer Aaron says thank you and he is going to ride with it in his car from now on! #ThankYou #OneLove #HuntersvillePD."
The note comes as the nation broils with debate on police reform in the wake of George Floyd's death by a former Minneapolis police officer in May. Earlier this week, a Tulsa, Oklahoma, police officer was shot and killed and another injured, according to News 6. Faithwire reported two other officers in Los Angeles County were also shot and seriously injured.
Around the country, many cities are draining police funds by millions of dollars in an effort to stop police brutality. The Philadelphia City Council will vote on a reform bill this week that gives citizens input into the next police contract.
"The bill that I introduced on June 11 will require for the first time ever, in the City of Philadelphia, public input as a part of the police contract negotiation process," said council member Katherine Gilmore Richardson. She hopes the bill will allow "transparency and accountability to the process and allow our citizens to have a voice in how we spend over $700 million of our city's budget."
Meanwhile, in Austin, Texas, the City Council unanimously voted to reduce its police budget by $150 million, according to the Texas Tribune. The community rallied over the killing of an unarmed Black and Hispanic man as well as alleged force against protestors and asked the City Council for the change.
Republican Gov. Greg Abbott said, "Austin's decision puts the brave men and women of the Austin Police Department and their families at greater risk, and paves the way for lawlessness. Public safety is job one, and Austin has abandoned that duty." He vowed that the Texas Department of Public Safety will "stand in the gap" to protect the city of Austin.
Photo courtesy: ©Getty Images/Stephen Barnes
---
Mikaela Mathews is a freelance writer and editor based in Dallas, TX. She was the editor of a local magazine and a contributing writer for the Galveston Daily News and Spirit Magazine.