Mikaela Mathews
| ChristianHeadlines.com Contributor
| Monday, February 10, 2020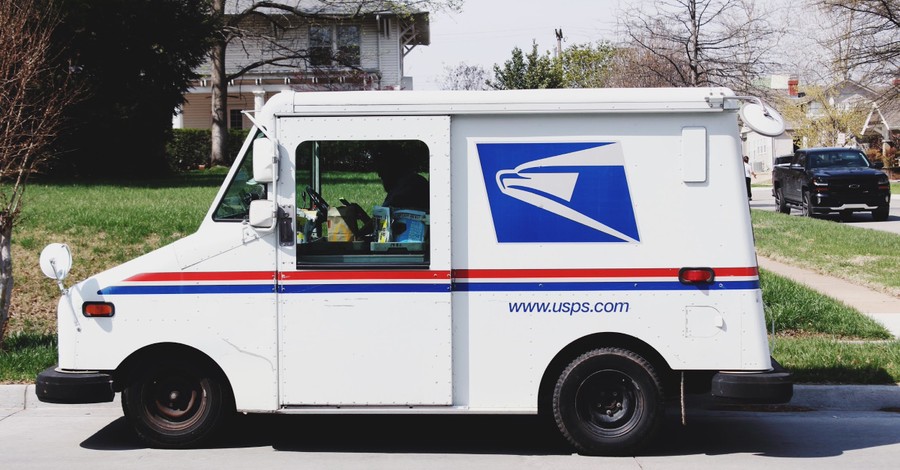 A USPS worker is giving God the credit for being at the right place at the right time when he found a toddler who had been missing all night.
According to Christian Today, two-year-old Ethan Adeyemi disappeared from his home in Howard County, Maryland, around 10:20 pm last Wednesday night. He wandered barefoot along a Maryland highway the whole evening in only a sweatshirt and sweatpants.
Neighbors, K9 units, helicopters, drones, firefighters and police officers had been scouring the area for hours after the family reported him missing. But it was until Keith Rollins, the U.S. Postal worker who saw him at 8 AM, picked him up that he was safe.
Rollins was driving to work only a half-mile away from the child's home when he saw him on the side of the road, according to WJZ in Baltimore.
"He had only a pair of sweatpants and sweatshirt, no shoes or socks," said Rollins. "So I walked up to him. I said, 'Hey, buddy. How you doing? What's your name? Are you OK?' He looked at me, but I didn't get a response from him."
The child was shivering, "wet to the bone and had no socks, no shoes."
So Rollins "decided to scoop him up" and take him back to his truck.
"I had a sweater that I tried to cover him up with, and turned up the heat and I called the police back and said that I had the little boy in my vehicle, and within a matter of minutes, the police were there," he said.
Adeyemi was rushed to the hospital for hypothermia after being found but remains in good condition.
Rollins doesn't consider himself a hero.
"Giving glory to God that I was able to help at that particular time and be in the correct place at the right time," he said. "[It] could've been a totally different story. He was blessed."
Photo courtesy: Pope Moysuh/Unsplash
---
Mikaela Mathews is a freelance writer and editor based in Dallas, TX. She was the editor of a local magazine and a contributing writer for the Galveston Daily News and Spirit Magazine.
---
---