Mikaela Mathews
| ChristianHeadlines.com Contributor
| Wednesday, September 30, 2020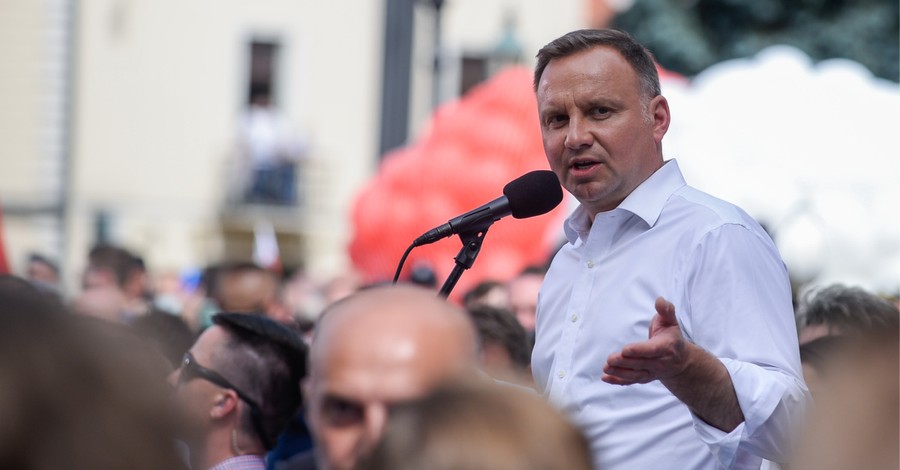 ---
Recently reelected Polish President Andrzej Duda joined fellow pro-life supporters in the country's 15th March for Life and Family, as reported by Faithwire. The 48-year-old president is a strong supporter of restricting abortion, stating that "the 21st century's greatest battle will be for the family."
Several other political leaders joined Duda, including the Superintendent of Schools for Poland's Malopolska region Barbara Nowak and Krzystof Bosak of Duda's competing Confereracja party.
Poland maintains strict abortion laws, only allowing it in cases of rape, incest, or when a mother's life is in danger. The law also permits an abortion if a child is diagnosed with serious disabilities; yet, Polish citizens have lately taken the charge to fight this law, according to Live Action.
At the beginning of the pandemic, Polish lawmakers debated striking the permission in an effort to defend disabled children.
"From this place, together with you, I call on the judges of the Constitutional Tribunal to be able to stand up with great responsibility for the civilization of life and against the progressive civilization of death," said Superintendent Nowak. "I appeal to the judges of the Constitutional Tribunal: Do not force us into the civilization of death. We stand for respected life, from the very beginning to the very end. We do not want to be like in the West, 'modern and progressive' if it is to involve murdering another person."
Yet, protestors rallied, claiming that Nowak was using the lockdown to her advantage to push forward the bill. Amnesty International Poland Director Draginja Nadazdin said the laws would "fuel fear and ignorance" in a country with already restrictive abortion laws.
Though the bill was tabled indefinitely, Duda pledged his support: "I believe that killing children with disabilities is frankly murder. If the plan finds itself on my desk, I will in all certainty sign it."
Photo courtesy: ©Getty Images/Omar Marques/Stringer
---
Mikaela Mathews is a freelance writer and editor based in Dallas, TX. She was the editor of a local magazine and a contributing writer for the Galveston Daily News and Spirit Magazine.