Mikaela Mathews
| ChristianHeadlines.com Contributor
| Tuesday, October 29, 2019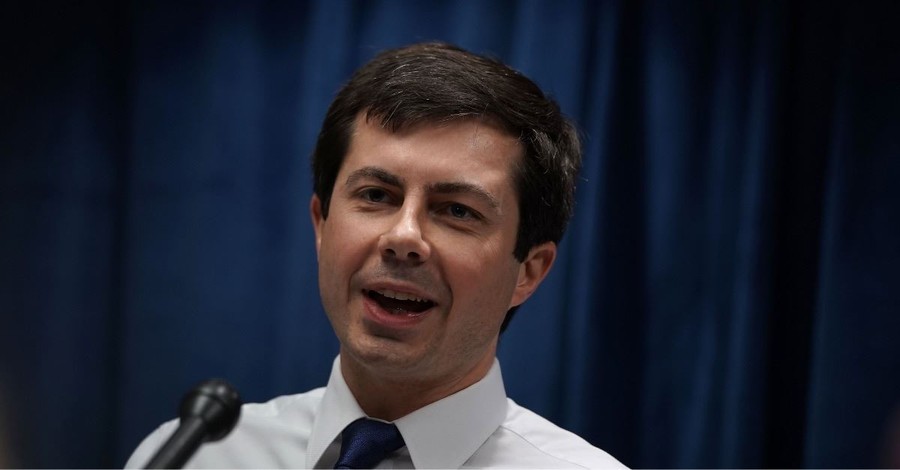 Democratic presidential candidate Pete Buttigieg hopes for a world without weapons, according to the Washington Examiner.
In a recent roundtable discussion with leaders from Christian, Jewish, and Muslim congregants in North and South Carolina, the 37-year-old Afghanistan war veteran invoked his religious beliefs to push forward peace.
"The commitment to peace that is such a core teaching of Jesus is also something that I think is a core goal of the right kind of American foreign policy," he said.
"It doesn't mean that we ignore threats. It doesn't mean that we unilaterally disarm. It doesn't mean that we can move tomorrow toward a world with no weapons, although that is the world that we are called to envision. It does mean that we can take steps that will move us closer to that reality."
As a herald of the "Christian Left," Buttigieg has regularly voiced his faith in political conversations. The roundtable aimed to discuss how faith relates to other political decisions besides same-sex marriage and abortion. The married gay man and member of the Episcopal church spoke on foreign policy.
"When it comes to our actions abroad, I think that in many ways, the question is how near can we approximate the radical teaching that we are to love our enemy," he said. "I think the best we can come to it in our time is to see the humanity in our enemy and ask whether they must be our enemy."
He also reminded the audience of the one-year anniversary of the shooting at the Tree of Life Synagogue in Pittsburgh, calling it "the worst anti-Semitic act on American soil in modern times" and that it serves "as a reminder of the harm that happens when people are harmed in the name of their faith." He also pledged that "we would never let that happen again for members of the Jewish faith or any faith."
Buttigieg has also engaged in religious dialogue while discussing other issues such as climate change. At CNN's "Climate Crisis Town Hall," the candidate said, "Let's talk in language that is understood across the heartland about faith. If you believe that God is watching as poison is being belched into the air of creation, and people are being harmed by it—countries are at risk of vanishing in low-lying areas—what do you suppose God thinks of that? I bet He thinks it's messed up."
The presidential hopeful is currently in a "three-way race" with Joe Biden and Elizabeth Warren in Iowa polls.
Photo courtesy: Getty Images/Alex Wong
---
---