Mikaela Mathews
| ChristianHeadlines.com Contributor
| Thursday, September 5, 2019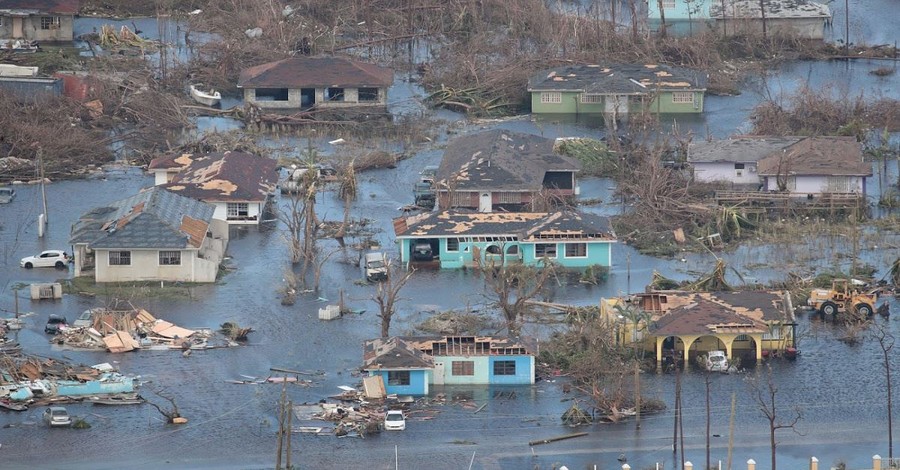 North Carolina-based global humanitarian organization Operation Blessing sent a relief team on Wednesday to Nassau, Bahamas, to bring emergency aid after Hurricane Dorian's devastation. 
Last week, Dorian ripped through the Bahamas, destroying or severely damaging over 13,000 homes. The death toll is still unknown, though officials believe 20 are dead, according to CNN.
Operation Blessing will work with local partners, such as Water Mission, Wave 4 Water, and Third Wave Volunteers, to assess the damage. Once a plan has been made, the team, which includes two water treatment experts and a medical doctor, will bring clean water, medical aid, food, and shelter to those in need.
A second team will arrive on Thursday.
The group will also pass out 500 solar-powered lights, 5,000 strips of Aquatabs and 200 Katadyn Gravity Filters to provide clean drinking water. They will also transport an Aquifer 360 solar-powered mobile water treatment system, which is a lightweight, portable system that can purify up to 15 gallons of water per hour.
Residents in the Bahamas are reeling from the chaos Dorian caused.
"It's extremely frightening," Sharon Rolle told CNN in a telephone interview. "There is no neighborhood…I don't feel safe."
She continued, "I don't see the authorities around. They say that they're here, but I honestly don't see them. There's a lot of death that's around us, so there's a lot of chaos. You could literally smell the death in the air as the water dries up and the sun comes out. It's so unreal."
The only international airport on the island of Grand Bahama was destroyed, creating further chaos in allowing relief teams access.
But local volunteers got to work quickly before foreign aid could arrive, wading through knee-deep water and harsh wind to rescue families.
"Some people, they were exhausted. Some we had to carry. Some couldn't even make it," local volunteer Rochenel Daniel said.
"I don't think we've seen anything like this in our lifetime. Total destruction."
Operation Blessing has been "dedicated to demonstrating God's love by alleviating human need and suffering in the United States and around the world" since 1978. They have helped millions of people in more than 90 countries and every U.S. state in bringing disaster relief, helping vulnerable children and orphans, developing communities, and much more.
h/t: CBN News
Photo courtesy: Getty Images/Scott Olson/Staff
---
---