Mikaela Mathews
| ChristianHeadlines.com Contributor
| Tuesday, September 17, 2019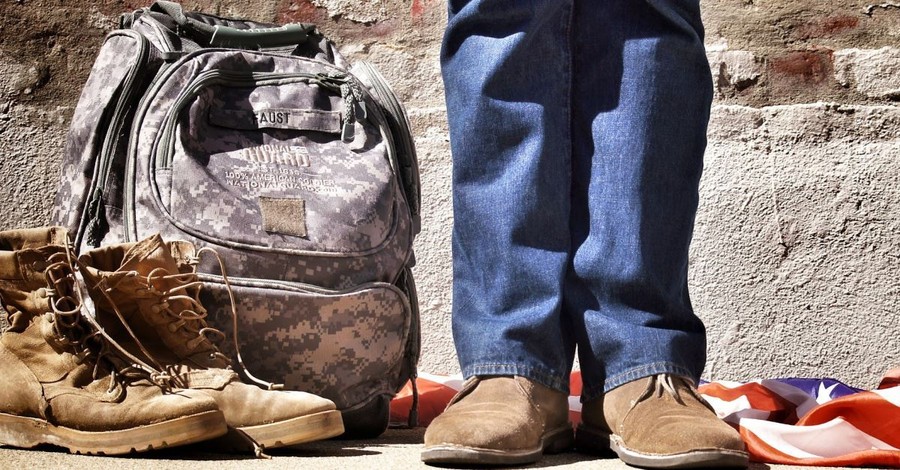 The oldest World War II veteran, Lawrence Brooks, has turned 110 years old this week.
"We absolutely love Mr. Brooks," National WWII Museum in New Orleans vice president Peter Crean told NOLA.com. "We've told him, 'As long as you keep having birthdays, we are going to keep having birthday parties for you here.' We consider him 'our veteran.'"
Starting five years ago, the museum has held birthdays for Brooks every year on September 12. His favorite part is always the attention of the singing trio, The Victory Belles.
The Louisiana veteran served in the Army as part of the predominantly African-American 91st Engineer Battalion from 1940 to 1945, according to Military Times. He was stationed in New Guinea and then the Philippines and served as a servant to three white officers. He reached the rank of private first class during the war and had five children, 13 grandchildren, and 22 great-grandchildren.
"The museum's mission is to tell the important stories of the men and women who served in World War II," said Stephen Watson, the president and CEO of the museum. "We are honored to celebrate Lawrence Brooks, whose life and service are filled with such stories of bravery and determination."
His new age has given him the status of one of the few "supercentenarians" worldwide. "That makes me feel good," Brooks said. "Yes, indeed it does."
Although he is blind in his right eye and losing vision in his left eye, he still maintains a stunning level of health, with hearing so good that "visitors are sometimes reminded they don't have to speak so loudly when talking to him."
Brooks lives with his daughter, Vanessa, who will be getting married this year. He's promised to not only walk her down the aisle, but to dance at her wedding, too.
Though Brooks still lives his life to the fullest, he also acknowledges that his days may be limited.
"I've started to think about not having many birthdays left," he said, as reported by CBN. "But I'm not worried about it, because God has let me live this long already."
Photo courtesy: Benjamin Faust/Unsplash
---
---