Mikaela Mathews
| ChristianHeadlines.com Contributor
| Thursday, February 27, 2020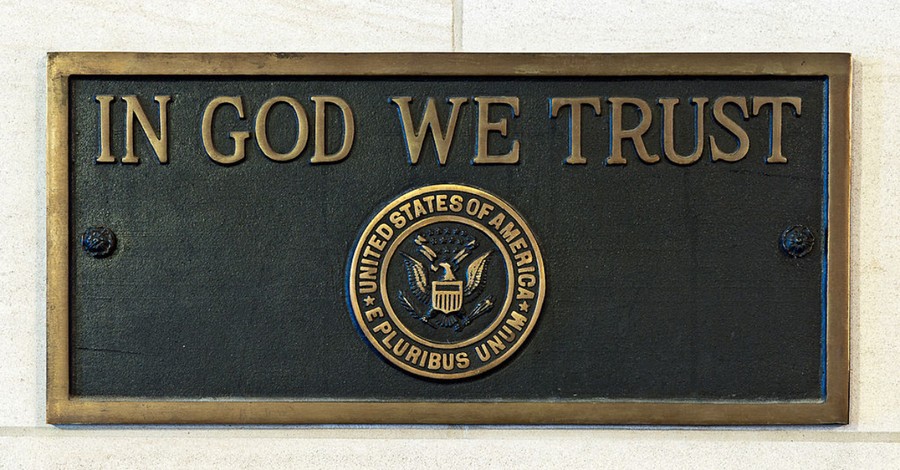 ---
An Oklahoma atheist group is fighting back against a bill that could require all Oklahoma state buildings to display the national motto, "In God We Trust."
Earlier this week, House Speaker Charles McCall sponsored the bill that was approved 6-1 in the House Rules Committee, according to Fox News. It will advance to the House floor and if passed and signed into law, it will take effect on November 1.
But critics of the bill, American Atheists, believe the new law could hurt the state.
"It sends the harmful message to atheists, agnostics, Buddhists, Hindus and other polytheists that they are unwelcome in Oklahoma," said American Atheists Oklahoma State Director Tim Ward.
First Liberty Institute, a religious freedom advocacy group, responded to the complaint, saying the motto would bring unity to the state and country.
"Despite the claims of the perpetually offended, there are few things in our country today more unifying across the cultural and political spectrum than our national motto," said Roger Byron, senior counsel at First Liberty. "During a time of confusion and division in our nation, the Oklahoma House is right to provide a visible reminder of a common state and national heritage."
The signs would cost more than $85,000 of taxpayer money.
Oklahoma isn't the first state to introduce a bill pushing forward the national motto. As previously reported by the Associated Press, Kansas has pushed to place "In God We Trust" on government buildings and schools, though it has faced pushback from the community and Democratic lawmakers.
"These bills are not innocuous. They're part of a larger strategy," said American Atheists spokesman Tom Van Denburgh. "A lot of these campaigns are focusing on children. I mean, if you put 'In God We Trust' in schools, you're trying to essentially indoctrinate them."
Meanwhile, South Dakota found success. As of last year, all public schools in the state's 149 districts must display the phrase in at least a 12 inches by 12 inches poster.
Photo courtesy: Public Domain/U.S. Capitol
---
Mikaela Mathews is a freelance writer and editor based in Dallas, TX. She was the editor of a local magazine and a contributing writer for the Galveston Daily News and Spirit Magazine.