Mikaela Mathews
| ChristianHeadlines.com Contributor
| Thursday, September 10, 2020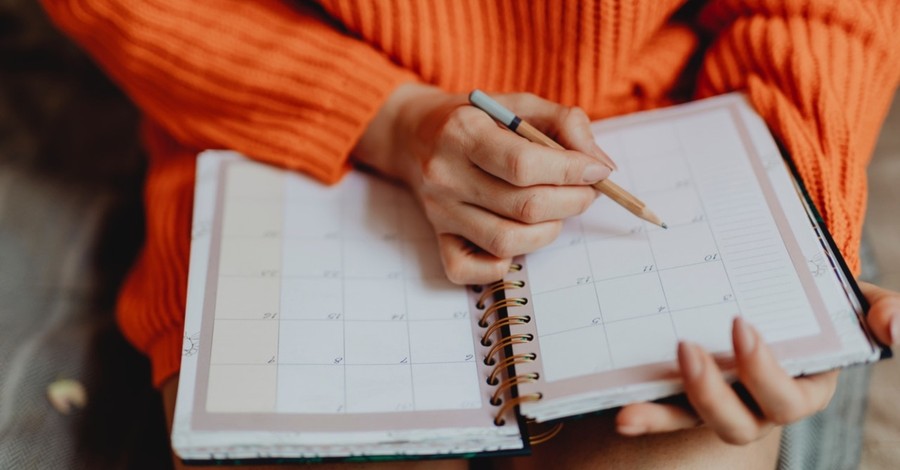 ---
A North Carolina public school took out Bible verses printed on donated planners this week. Sulphur Springs Baptist Church in Hiddenite, North Carolina, purchased $2,000 worth of planners to help students, but school district officials believed the verses did not respect a separation of church and state, The Christian Post reports.
According to the church's Associate Pastor of Youth and Children, James Safrit, two verses—Philippians 4:13 ("I can do all things through Christ who strengthens me.") and Jeremiah 29:11 ("I know the plans I have for you, plans to prosper you and not too harm you, plans to give you a hope and a future.")—were printed on the back of 2020-'21 school year planners. The planners were a gift from the church after a conversation with East Alexander Middle School Principal Kristie Love.
"I called the middle school, talked to the principal, and she had a couple of requests … for the school," Safrit said. "She requested flash drives for every student to transport work back and forth." Also requested were the planners.
But Safrit acknowledges a miscommunication with the school. "[Love] didn't ask for a proof or anything to see what it looked like," he said. "In hindsight, I probably should have let her look at it."
A statement issued by the church on its Facebook page also hoped to clear up the misunderstanding.
"We had no intentions of hurting our relationship with EAMS by putting the two Bible verses on the back of the planner," it said. "Sulphur Springs Baptist Church and EAMS are on the same team helping our communities in whatever way we can. We love Alexander County and the EAMS community."
The removal caught the attention of local news WBTV. Alexander County Schools Executive Director Alisha Cloer explained that keeping the verses would have broken the law. Nonetheless, Cloer does not believe this will affect their relationship with the church. The planners were still distributed to students.
"Our local churches and our schools work really well together," she said.
The church has a long history of helping EAMS students. Volunteers have hosted a tutoring ministry for about 50 kids for about a year and a half, aiding them with homework and reliable internet.
Sulphur Springs also partners with other churches in the area to provide school supplies for the local elementary school. "As a church and as churches, we were looking at ways that we could help out in our community," Safrit said.
Photo courtesy: ©Getty Images
---
Mikaela Mathews is a freelance writer and editor based in Dallas, TX. She was the editor of a local magazine and a contributing writer for the Galveston Daily News and Spirit Magazine.