Mikaela Mathews
| ChristianHeadlines.com Contributor
| Monday, September 9, 2019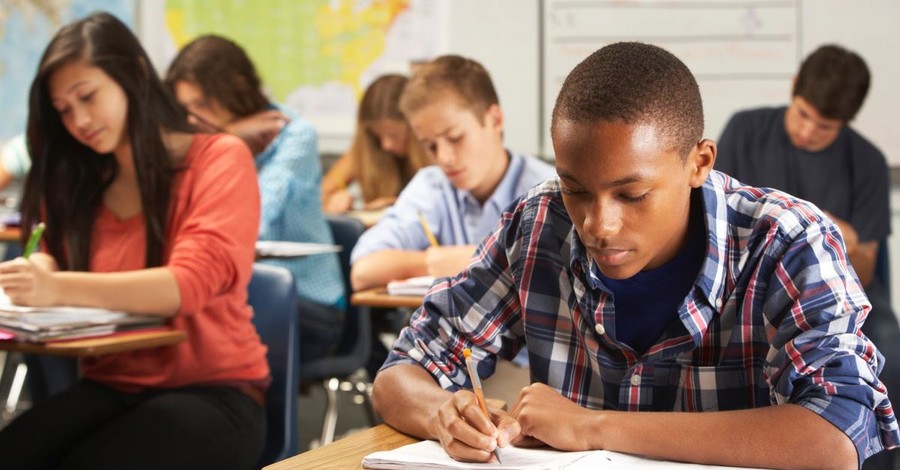 Wake County's Heritage High School has withdrawn a "diversity inventory" worksheet that asked students personal questions about not only their gender, sexuality, and religion, but also about their teachers, friends, and authority figures. The teacher then asked students to stand beside posters based on the questions that make them feel the "most privileged."
"While we value efforts to build a classroom community that is inclusive and respectful of all students and backgrounds, the Wake County Public School System also respects and values student privacy and their right to engage in discussion about personal identity when they are comfortable to do so," the district said in a statement, according to News Observer.
The worksheet asked students to identify their gender, race/ethnicity, age, sexuality, ability, religion and socioeconomic status. The complaint first arose from parent Dina Bartus when her 15-year-old son took the inventory on his second day of class. According to Bartus, the teacher, whom the district has not named, identifies as bisexual.
Many people on all sides believed the inventory to be inappropriate.
Former Wake school board candidate Shaun Pollenz, who is gay, believes the questions could hurt students.
"This shouldn't be allowed in any schools, much less our fabulous public schools here in Wake County," Pollenz said. "It's unfortunate that board members don't feel responsible for curriculum matters. They should be doing their jobs to make sure our students don't encounter filth like this during their formative years."
In the wake of the discovery, the NC Values threatened to take legal action against the district. According to a statement, "The North Carolina Values Coalition has begun an immediate review of legal options to help traumatized students and parents at Heritage High School (Wake County) after our investigation discovered the High School's Principal told parents earlier in the year that the lessons used by the 10th grade English teacher were approved by the district's Curriculum Department. The diversity inventory exercise intentionally disregards U.S. Code § 1232h- The Protection of Pupil Rights - which explicitly prohibits students from requiring to submit a survey, analysis or evaluation that reveals private sexual identity, religious and privileged information without the prior consent of a parent or guardian."
The district, however, has encouraged continued discussion.
"Parental involvement is crucial to student success," the district said. "Students and parents should always speak with their teacher and principal about any assignment that they have questions about or that cause them concern."
Photo courtesy: Getty Images/Monkey Business Images
---
---