Mikaela Mathews
| ChristianHeadlines.com Contributor
| Thursday, May 16, 2019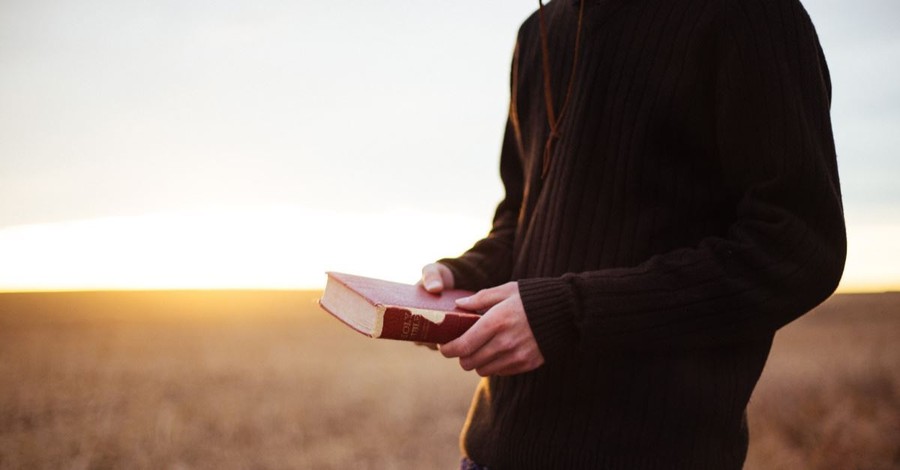 Michael McIntyre never believed he would be doing what he's doing today. Running from Christ since an early age, Michael found financial success in his insurance business. But that all changed one day when his daughter was rushed to the ER. 
"One day my daughter got really really sick. We took her to the hospital and spent eight hours in the ER and it was really difficult," he said, according to CBN News. "At the end of the day, we were exhausted - but she was OK." 
Michael came home filled with gratitude that he could take his little girl home. Remembering wisdom his mother used to share with him to always thank God, he went outside and expressed his gratitude to God over and over again for an hour.
Little did Michael know in that moment how God would radically change him. For years, Michael's brother and over 1,000 other people had been praying for his salvation. Those prayers were about to be answered.
"That night [after the ER] I had a dream, and in this dream, this voice spoke to me in a language I did not understand. I didn't tell my wife about it, but I called my brother to tell him about this dream," Michael explained.
Michael's brother's response was to burst into tears. "You're welcome," he said. Michael became a Christian.
The Bible took on new meaning for Michael. He understood what it said and found deep comfort in its words. He lost a few friends who didn't understand, but he thinks that might have been for the best.
With his newly minted faith, one of his pastors asked him to lead a retreat for his church. Given his background in leading seminars with his insurance agency, Michael gladly accepted. It was here that God once again gave Michael direction. "There are a lot of Christian entrepreneurs out there that need something to help jolt them into that next level," he said. So, he started Next Level Experiences, a three-day retreat intended to help Christians live for something bigger than themselves.
"What happens in these three days? You get to look in the mirror and really see who you are. Most people forget who we are because we live in a fallen world. We put these personas on — but what happens is, God wants you to learn how He made you. He's the manufacturer. So we reveal that to people, exactly who God meant you to be. It's transformative."
Next Level Experience has helped hundreds of people. "I will 300% recommend Next Level; if you haven't taken it you are missing out big time! Taking the Next Level helped me break out of my shell, it focused my sight to see who I really am (how God sees me), and it taught me how to walk towards my goals and dreams!!" said one attender, Paolo Linares.
The next retreat is June 28-30. You can visit www.nlebegins.com for more information.
Photo courtesy: Priscilla du Preez/Unsplash
---
---