Mikaela Mathews
| ChristianHeadlines.com Contributor
| Thursday, January 16, 2020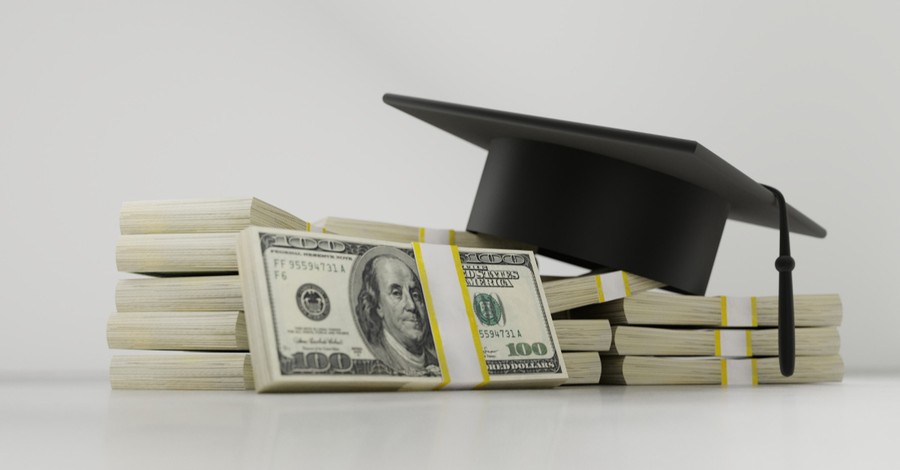 Millions of college students across America have given up on solely using scholarships and part-time jobs to pay for their college education and are instead turning to "sugar daddies" to cover expenses.
Students looking for these sugar daddies often use a site called SeekingArrangement, the world's largest sugar daddy dating site in the world. This week, the website ranked the schools who used their services the most.
As reported by NBC, Virginia Community College came in at #1 of community colleges with 2,008 students using the site's services. Among universities, Arizona State University took the top spot with 2,724 students using the site.
Students who use the website's services are called "sugar babies" and SeekingArrangement draws students in by promoting itself as a means to overcome student debt and help students build career connections.
"Meeting the right Sugar Daddy offers collegiate Sugar Babies access to expanded networking opportunities, mentorship and financial benefits that come with building a relationship with someone established and successful," the website reads.
Over 2 million men call themselves sugar daddies through the site with over 350,000 women as sugar mommies. The website boasts over 8 million female sugar babies and over three million male.
Often referred to as the student debt crisis, almost 45 million Americans have outstanding student loan debt. According to the Pew Research Center, about 1/3 of adults under ages 18 to 29 owe money on student loans. Of young adults who have a bachelor's degree or higher, 49 percent have outstanding student loan debt.
On average, the median amount Bachelor's degree holders reported owing in 2016 was around $26,000.
Pew also reports that on average, "College graduates ages 25 to 39 with loans are more likely than graduates without loans to say they are either finding it difficult to get by financially or are just getting by (22% vs. 11%)."
Only about 32 percent of college graduates ages 25 to 39 with student loans reported living comfortably, whereas 51 percent of college graduates in the same age range without outstanding loans report living comfortably.
Photo courtesy: 3D Animation Production Company/Pixabay
---
Mikaela Mathews is a freelance writer and editor based in Dallas, TX. She was the editor of a local magazine and a contributing writer for the Galveston Daily News and Spirit Magazine.
---
---