Mikaela Mathews
| ChristianHeadlines.com Contributor
| Wednesday, September 23, 2020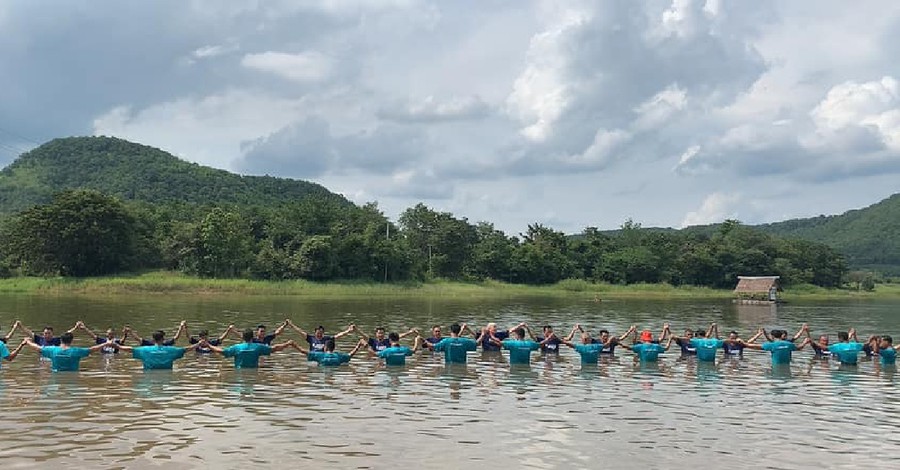 Despite gloomy predictions for Thailand at the onset of the global pandemic, an evangelical church-planting mission in the Southeast Asian country has experienced dramatic growth.
According to Christianity Today, church members of Free in Jesus Christ Church Association (FJCCA) celebrated the baptisms of 1,435 people in a single day, nearly three times larger than 2019 when 520 people were baptized.
"It is truly a mystery to the world as to why Thailand has been spared during the COVID pandemic," said Bob Craft of Reach a Village ministry. "We believe it is the merciful hand of God to allow the gospel to spread at this crucial time."
COVID-19's warpath first hit Thailand and several experts believed recovery would be overwhelming and slow. However, at the beginning of September, Thai authorities celebrated 100 days without a new COVID-19 case.
FJCCA focuses on "word of mouth conversations, house gatherings, and in-person testimonies" to spread the gospel. For this record-breaking baptism, Christians from 200 villages in five provinces traveled to Chon Daen, the headquarters of FJCCA. Twenty ministers dunked new believers into waist-deep reservoir waters for two hours. Many of these new believers had never heard of Jesus until this year; more than 75,000 villages in the majority Buddhist country have no churches.
"Thank you all brothers and sisters who have one heart," the church posted on its Facebook page. "Serve Jesus Christ and let this work go well."
Though Thailand was able to contain the virus quickly through quarantine, the nation is still suffering financially as the rest of the world has halted. Protests challenging the monarchy and calling for reform have sprouted across the country.
Nonetheless, FJCCA has been encouraged by the movement's growth. Starting in 2016, FJCCA now has 700 house churches and thousands of members.
Photo courtesy: Free in Jesus Christ Church Association Facebook
---
Mikaela Mathews is a freelance writer and editor based in Dallas, TX. She was the editor of a local magazine and a contributing writer for the Galveston Daily News and Spirit Magazine.
---
---