Mikaela Mathews
| ChristianHeadlines.com Contributor
| Tuesday, June 23, 2020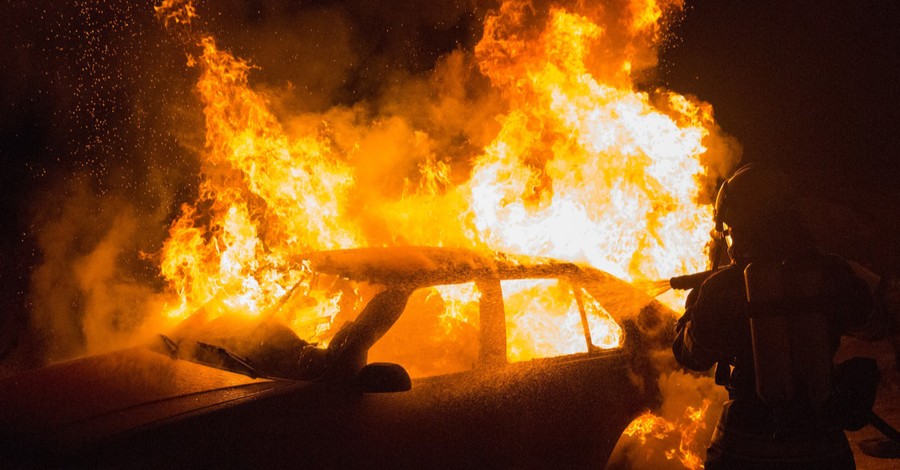 Despite false imprisonment and lawsuits, Daylan McLee put his life on the line for a police officer this weekend.
In Uniontown, Pennsylvania, about 45 miles south of Pittsburgh, a police cruiser was involved in a car crash so loud McLee later recalled he thought it was a small earthquake. When he heard it was a crash, the 31-year-old Black man raced out of his house and pulled Officer Jay Hanley from the car as flames engulfed the cruiser.
"There is value in every human life. We are all children of God and I can't imagine just watching anyone burn," McLee said, according to Fox News. "No matter what other people have done to me, or other officers, I thought, 'This guy deserves to make it home safely to his family.'"
Hanley was helicoptered to a hospital in West Virginia where he underwent surgery for a severe injury to his leg and is recovering.
Uniontown Police Lt. Thomas Kolencik got emotional thanking McLee for his bravery.
"Daylan actually said, 'I'm not going to let him die,'" Kolencik said. "There's just no words to describe, you know."
Joining the chorus of gratitude were Hanley's relatives on social media and phone calls from Hanley's sister, fellow officers, and even the police chief.
McLee has had several run-ins with the law over the years. He filed a lawsuit in 2018 against four Pennsylvania State Troopers after he was wrongly imprisoned for a year over a 2016 fight outside of a bar. He came to his sister's aid when a fight had broken out while she was drinking. He disarmed a man with a gun in the parking lot and fled. But as a trooper approached, he fired shots at McLee. The officer claimed McLee had aimed the weapon at him twice but security footage later falsified the claim.
McLee spent a year in jail over the incident, missing time with his children and sick mother.
And a few months ago, officers in plain clothes and vests approached him and a crowd with guns drawn. McLee claims that the officers did not announce they were police, so he ran. When he realized they were officers, he stopped running and put his hands behind his head. Yet, he was still charged with fleeing and resisting arrest. He also said that an officer kicked him in the face through a fence, which split his lip. He plans on fighting the charges.
Yet, despite the injustices, McLee has still chosen forgiveness.
"We need to work on our humanity … that's the main problem of this world," he said. "We're stuck on how to get up or to get even, and that is not how I was raised to be. You learn, you live, you move on and I was always taught to forgive big. You can't base every day of your life off of one interaction you have with one individual."
He hopes to instill this lesson into his 13-year-old son, Avian, as well.
"Some people may think I look intimidating … and I can't hate the trooper who shot at me for what he doesn't know," McLee said. "I don't want to be called a hero. I just want to be known as an individual who is an upstanding man. No matter … what or where, just an upstanding person. And I hope [that trooper] sees this and knows he's forgiven."
Photo courtesy: ©Hermann Kollinger/Pixabay; This is a stock image.
---
Mikaela Mathews is a freelance writer and editor based in Dallas, TX. She was the editor of a local magazine and a contributing writer for the Galveston Daily News and Spirit Magazine.
---
---