Mikaela Mathews
| ChristianHeadlines.com Contributor
| Thursday, June 25, 2020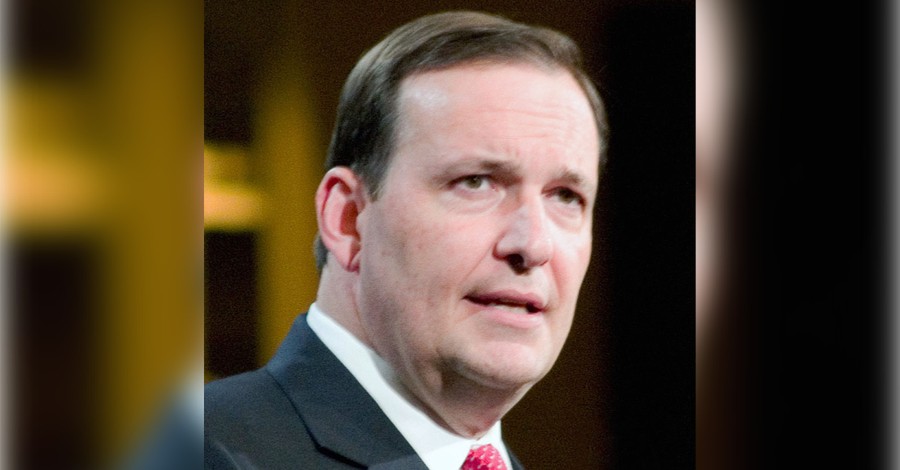 ---
In a post to his blog, Ligon Duncan, chancellor of Reformed Theological Seminary, encouraged the Mississippi legislature to take down the current state flag.
Asked for his opinion on the state's flag by Mississippi's Lt. Governor Delbert Hosemann and Speaker of the House Philip Gunn, Duncan shared that while he sympathized with those who wish to keep the history of Mississippi alive, he loves his neighbors and wants "all of us, together, to be able to be proud of our State Flag."
Duncan recalled his family's Confederate history, noting that his ancestors fought for the Confederacy and "their descendants have been re-fighting 'The War' ever since." He also shared that he grew up reading Lee's Lieutenants as a child and served as a U.S. Senate Page under J. Strom Thurmond, who opposed the Civil Rights Act of 1964.
Despite his family's ties to the Confederacy, Duncan asserted that the "1894 Flag" was created as a symbol of "opposition to equal civil rights for our fellow Black citizens."
The Mississippi Ordinance of Secession clearly states and promotes the unequal treatment of Black people, using the "1894 Flag" as a symbol of oppression. Duncan encouraged believers to die to self in order to honor our neighbors.
"We are asking almost half the population of our State to salute a symbol that has (undeniably) been used for well over a century to indicate their own Country's and State's rejection of their humanity and equality," he said. "This is utterly unconscionable."
Duncan narrowed the issue down to two biblical principles: loving our neighbors and viewing them as God's creation. As Christians do this, the natural response is a desire to change our public symbols, he said, "to inspire [our fellow citizens] to feel a part of and love our State, not fear and distrust it."
For many, changing the state flag will require denying themselves. But Duncan explained that this, too, is a part of Jesus' call to Christians. He pointed out that even Robert E. Lee tried to define his own life by this call, according to the commander's four-volume biography. "'Had his life been epitomized in one sentence of the Book he read so often, it would have been in the words, "If any man will come after me, let him deny himself, and take up his cross daily, and follow me."
In his final words, the pastor called on the legislature to change the flag. "… Replace it with a symbol that unites us all. And Mississippi can show the world what it looks like to love our neighbors and deny ourselves."
Duncan is just one of many voices, including members of the Mississippi Baptist Convention, calling for the flag to be changed.
Related:
'A Moral Issue': Mississippi Baptist Convention Urges Removal of Confederate Emblem from State Flag
Photo courtesy: James Thompson/Creative Commons; Image is cropped and resized
---
Mikaela Mathews is a freelance writer and editor based in Dallas, TX. She was the editor of a local magazine and a contributing writer for the Galveston Daily News and Spirit Magazine.