Mikaela Mathews
| ChristianHeadlines.com Contributor
| Wednesday, November 4, 2020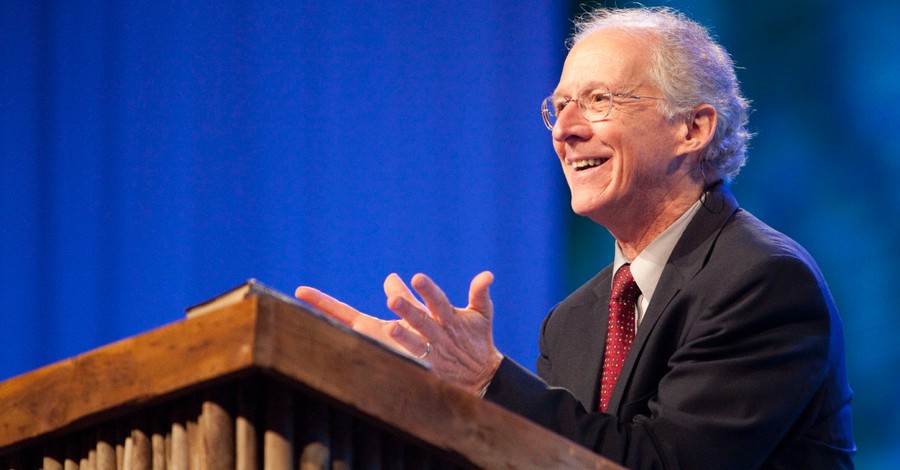 ---
Shortly after John Piper's election post went viral, Liberty University removed the pastor's convocation, citing "a controversy we did not seek out or desire."
Piper's post implored Christians to consider the candidate's character in addition to the issues. He warned voters of "the culture-infecting spread of the gangrene of sinful self-exaltation, and boasting, and strife-stirring."
As Christian Headlines previously reported, though his post did not specifically call out either candidate, he later stated he would not vote for either party.
The post appeared a day after his Liberty University convocation with Southern Baptist Convention president J.D. Greear and David Nasser, Liberty's senior vice president for spiritual development, Christianity Today reports. The convocation did not focus on a political agenda and marked the 20th anniversary of Piper's book Don't Waste Your Life.
Interim president Jerry Prevo made the decision to take down the videos and the school's spokesman Scott Lamb called the timing of the post "an unfortunate coincidence."
Lamb also stated that the videos might be placed back online after the election season finishes.
Greear disagreed with the decision and explained that the "sole purpose of our conversation was to challenge Liberty students to consider how God wanted to use their lives in the Great Commission."
Relevant Magazine made note that the school's most recent convocation featured Republican Senator Ted Cruz and evangelist Tim Lee, a strong Trump supporter. It aired on Friday.
Piper's post stirred controversy and conversations in evangelical circles. Charlie Kirk, a conservative political activist who partners with Liberty University, criticized Piper for being "a fool when it comes to this stuff," and chided the pastor to "stay out of this space" because he has "no idea what he is talking about politically."
Matthew Boedy, professor of rhetoric at the University of North Georgia, however, accused Kirk of hypocrisy.
"So to Kirk, the preacher must stay out of politics, but the politician and his pundit can wade neck-deep into the church," he said. "Now that is some theology. And some political power."
Prevo recently stepped in as interim president after the downfall of former president Jerry Falwell. As previously reported by Christian Headlines, Falwell resigned when allegations of an affair between his wife and a former business partner surfaced.
Related:
Pastor John Piper Explains Why He Isn't Voting for Trump or Biden
Wayne Grudem Responds to John Piper, Explains Why He's Voting for Trump

Photo courtesy: Micah Chiang/Creative Commons
---
Mikaela Mathews is a freelance writer and editor based in Dallas, TX. She was the editor of a local magazine and a contributing writer for the Galveston Daily News and Spirit Magazine.