Mikaela Mathews
| ChristianHeadlines.com Contributor
| Monday, December 2, 2019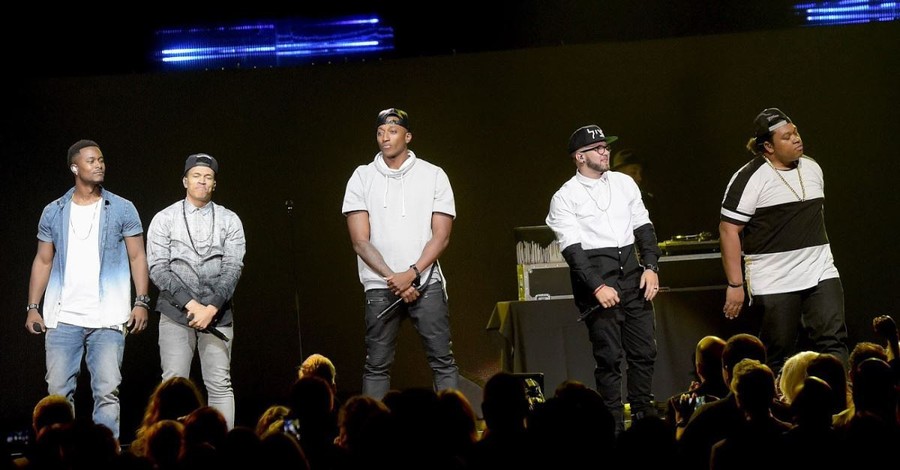 ---
Hip hop artists Lecrae, Andy Mineo and 116 are teaming up again this year to re-release an ultimate Christmas album titled The Gift that will feature three new tracks.
The record was released last year, but Reach Records added performances from three new artists including Wande, the first female signed to their roster, according to the Christian Post. Hollyn, Andy Mineo and GAWVI also make an appearance with new features.
"We wanted to give Christmas a new feel while maintaining the integrity of our faith in the content of the records," said Marcus Hollinger, vice president of marketing at Reach Records, to The Christian Post. "If you caught the release last year, you're in for a real treat since we've added new voices and a visual experience to take it to another level."
The re-touched versions of traditional Christmas songs include "Silent Night," "Noel," and "We Three Kings." The album has already released and was ranked at No. 13 on iTunes Christian Albums Chart last year.
Fans can also watch music videos from live studio recordings as well. Below are all the tracks on The Gift.
O' Come by 116 ft. Tedashii, Cass, NOBIGDYL
This Christmas by 116 ft. Jaylon Ashaun, Jon Keith, Evan and Eris
Joy by 116 ft. Trip Lee, Lecrae, Abe Parker
What A Time by 116 ft. WHATUPRG, SVRCINA
Silent Night by 116 ft Crystal Nicole
All is Bright by 116 ft Wande, 1K Phew, Derek Minor
Angel by 116 ft. GAWVI
We Three Kings by 116 ft. Paul Russell, Lecrae, Abe Parker
**Thanking You by 116 ft. Hollyn, GAWVI
**Nothing But You by 116 ft. Hulvey, Andy Mineo, Montell Fish, Becca Vanderbeck
**Real Love by 116 ft. ITSTAYLORMADE, Wande, Byron Juane
A few weeks ago, Lecrae made headlines supporting the Christian message behind Kanye West's most recent album Jesus is King.
"Even if he's not sincere, I have no way of knowing. Even if Kanye was my best friend, I don't know what's going on in his heart, only God knows that," the rapper said. "So even if he's insincere, the gospel message is very clear and evident, and God is going to get His glory with what he's saying in that project," Lecrae asserted.
Photo courtesy: Getty Images/Rick Diamond/Staff
---
Mikaela Mathews is a freelance writer and editor based in Dallas, TX. She was the editor of a local magazine and a contributing writer for the Galveston Daily News and Spirit Magazine.