Mikaela Mathews
| ChristianHeadlines.com Contributor
| Thursday, February 27, 2020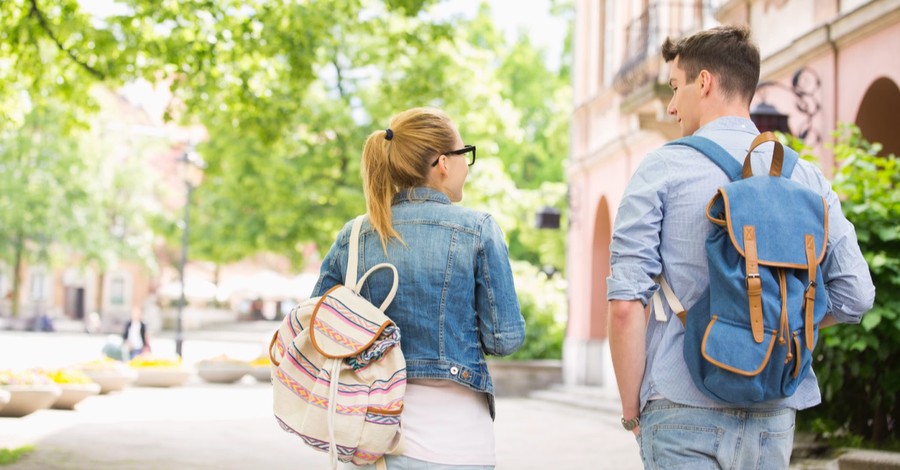 A new study shows that evangelical students have a better understanding of world religions and that knowledge is helping them stay grounded in their faith, according to Christianity Today.
The Interfaith Diversity Experiences and Attitudes Longitudinal Survey (IDEALS) studied students before, during, and after their college career to gauge their relationship with religion. Over 1,300 students were interviewed from 15 evangelical universities.
When interviewed after their college experience, evangelical students answered 0.83 more questions correctly than students who graduated from Catholic or secular schools. According to Ryan Burge, an instructor of political science at Eastern Illinois University, "that gain in religious knowledge is tied for the largest increase among any type of college or university and resulted in the highest average score at the end of the survey period."
Before starting college, over half of evangelical students were able to answer questions about Joseph Smith's founding of the Mormon Church; by the end of college, over 70 percent could answer the question. Students also grew in their understanding of nirvana and about the Catholic social activist Dorothy Day.
To calm any fears parents may have about students learning other world religions, the study showed that over 80% of evangelical students with a high understanding of world religions still identified as evangelical. For those who could only answer six or fewer questions correctly, only 60% still called themselves evangelical.
These findings correlate with a recent study released by Christian think tank Cardus that showed Christian graduates are more concerned with finding a job that "directly helps others" than in making money. About 85 percent of graduates from religious institutions hope to "take action against wrongs and injustice in life" while 80 percent want to "help people in other countries in poverty or victims of injustice." Only 65 percent of public school graduates answered in a like manner.
"The language about return on investments and public impact, that's what drives a lot of Christian colleges," said Albert Cheng, a professor of education reform at the University of Arkansas said. "We wanted to expand the conversation we have about what the value of post-secondary education is."
Photo courtesy: ©Getty Images/IPG Gutenberg UK Ltd
---
Mikaela Mathews is a freelance writer and editor based in Dallas, TX. She was the editor of a local magazine and a contributing writer for the Galveston Daily News and Spirit Magazine.
---
---