Mikaela Mathews
| ChristianHeadlines.com Contributor
| Wednesday, November 11, 2020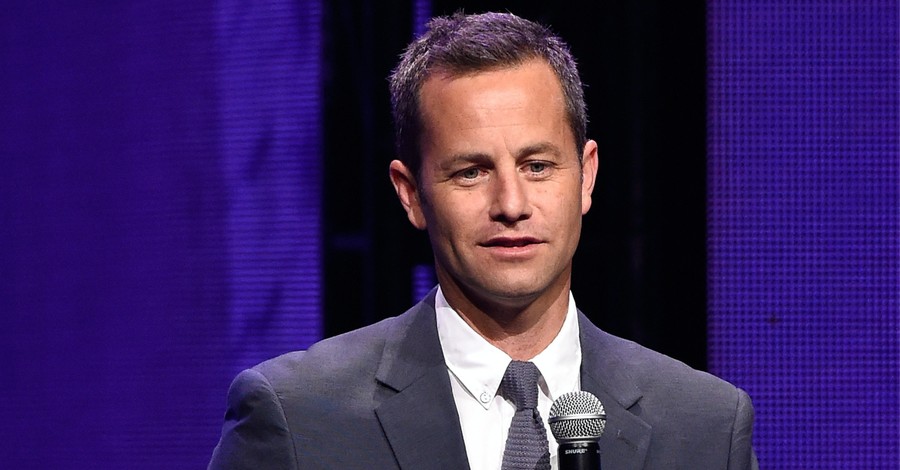 Christian actor Kirk Cameron urged Americans to pray for the country's protection from evil hearts on Monday, according to The Christian Post.
"Hey everybody, I am asking you to make an emergency pull over onto the side of the road, safely if you are able to," he said to his combined 3 million Instagram and Facebook followers on Tuesday. "We have been asked for an emergency session of prayer in our nation right now. Normally, I wouldn't say something like this, but I sense that it is critically important that we pray right now."
Cameron did not specify who requested the prayer session nor a specific reason, except for messages received from several people. He encouraged his followers to reach out to friends and family members to ask them to pray as well.
In his prayer video, he admonished the country for conducting wicked schemes and asked God to "stop lying tongues and expose deception and bring truth into the light."
He also specifically called out the state of California for allowing abortion, which he called a "great wickedness."
In a recent interview with CBN News about his "Non-Essential Live" show, Cameron shared his concern over the country's lockdown policies.
"This is an unbelievable time in the history of our country," he said. "One of the things that I see out here in California are these unbelievably weird and strange controlling lockdowns that are being placed on people of faith in particular."
He cited the country's death rate from COVID-19 as less than 1/100th of 1 percent and confessed confusion over the country's definition of "essential." "It seems as though essential liberties like the ability to gather, the freedom of speech and so many other things are being deemed non-essential, while other things are being called essential—like the ability to get together inside of a weed shop or a liquor store, or a casino, or an abortion clinic."
California Governor Gavin Newsom has received widespread criticism for his church restrictions that have sparked a number of lawsuits. Most notably, John MacArthur's Grace Community Church in Sun Valley faced potential jail time for meeting in person. Yet, several counties in California have recently increased restrictions as cases and deaths from COVID-19 continue to rise.
Photo courtesy: ©Getty Images/Rick Diamond/Staff
---
Mikaela Mathews is a freelance writer and editor based in Dallas, TX. She was the editor of a local magazine and a contributing writer for the Galveston Daily News and Spirit Magazine.
---
---