Mikaela Mathews
| ChristianHeadlines.com Contributor
| Thursday, October 31, 2019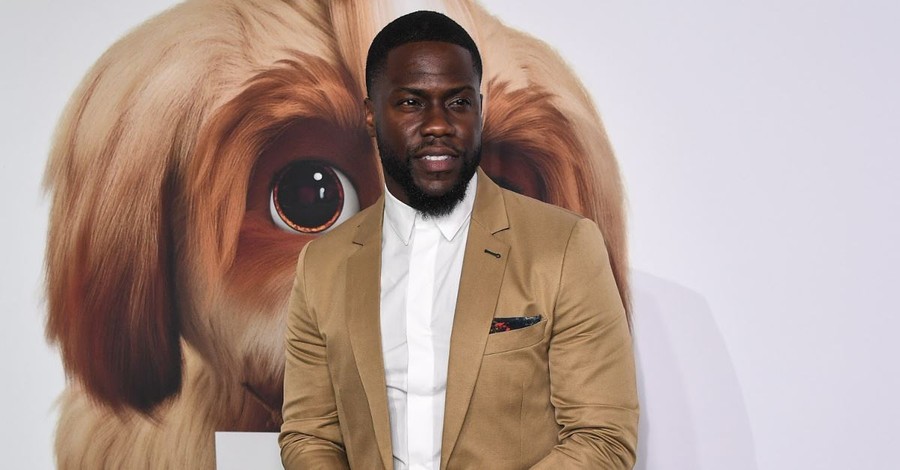 Earlier this week, comedian Kevin Hart posted an emotional and inspiring video thanking God for saving his life after a devastating car crash.
"Basically, what you realize is that you're not in control," he says at the beginning of the two-minute video, according to Faithwire. "No matter how much you think you're in control, you're not in control. At the end of the day, it can all be over, man."
In September, Hart was seriously injured after the car he was in careened into an embankment and slammed into a tree as reported by CNN. Both Hart and the driver were transported to the hospital for serious back injuries.
The accident has brought perspective to the comedian and actor. "When you're moving too fast, and you're doing too much, sometimes you can't see the things that you're meant to see," he said. "After my accident, I see things differently.
"You know when God talks, you gotta listen. I swear, life is funny. Because some of the craziest things that happen to you end up being the things that you needed most. And in this case, I honestly feel like God basically told me to sit down."
The video highlighted Hart's determination to continue physical therapy in light of his accident. He also credits his family and friends for his recovery, but "more importantly", God.
"I'm thankful for simply still being here, on the road to being a bigger and better version of me," he said. "I'm looking forward to an amazing 2020."
His emotional response comes in the wake of several other celebrities confessing belief in—and need of—God. Kanye West recently appeared on the Late Late Show with James Corden with his Sunday Service choir and discussed his conversion.
"God has always had a plan for me and He always wanted to use me, but I think he wanted me to suffer more and wanted people to see my suffering and see my pain and put stigmas on me and have me go through all the experiences—the human experiences—so now when I talk about how Jesus saved me, more people can relate to that experience," he said. 
Related: 
Kanye West Quits Secular Music: 'Only Gospel from Here on Out'
Kanye West Releases Highly-Anticipated Jesus Is King Gospel Album
'My Only Mission Is to Spread the Gospel': Kanye West Opens Up about Pornography Addiction, Music, Faith
Photo courtesy: Getty Images/James Gourley/Stringer
---
---