Mikaela Mathews
| ChristianHeadlines.com Contributor
| Tuesday, January 21, 2020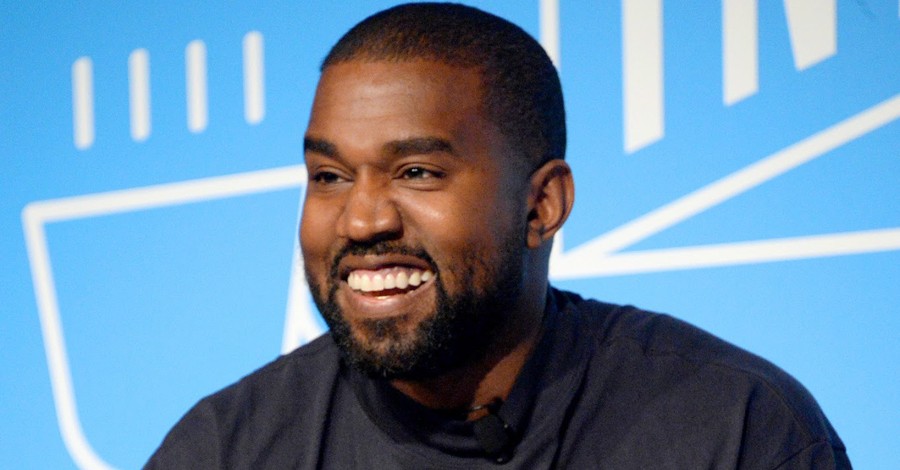 Kanye West has yet to show signs of stopping his Sunday Service tour. As reported by The Christian Post, the rapper-turned-evangelist gave a gospel-oriented performance over the weekend at the Strength to Stand youth conference in Tennessee, declaring his victory in Jesus.
"I believe Jesus died for my sins. There was a time when the devil had me," he said to over 12,000 students. "Do you know the good news? Jesus can save a wretch like me."
The Sunday Service choir was also in attendance and sang songs such as "Ultralight Beam," "Every Hour" and "Revelation 19:1." Their performance also included traditional hymns such as "How Great Thou Art" and "Jesus Loves Me."
The choir members were dressed in all gray, including Kanye. He spoke the lyrics of songs from his smash hit "Jesus is King" album, which included "Selah," "Follow God," and "Closed on Sunday." Then, he handed the stage to his pastor, Adam Tyson.
"The Father is saying to his son, 'If you'll come back, I'm so glad you're back, I love you,'" Tyson said while sharing the story of the Prodigal Son. "Are you hearing me this morning? If you come back to the Father, He runs after you. He loves you. He wants to embrace you. He wants to give you a holy kiss; a kiss of mercy; a kiss of love; a kiss of acceptance. It's from the Father and it's for you. It's forgiveness for you.
"When you come to Christ, when you come to the Father through the blood of Jesus, He gives you the garment of praise," he said. "He gives you authority over sin and you have authority over the devil and over this world."
Tyson ended his sermon with an altar call and over 200 students responded by giving their lives to Christ.
After the sermon, the gospel choir performed Coldplay's "Fix You" and changed the lyrics to: "Christ will guide you home/and revive your soul/Christ is here to fix you."
To wrap up the performance, West sang "Jesus Walks," then filed quietly off the stage with the rest of the choir.
Organizers said this year's event was the largest since its inception in 1994 with over 17,000 students in attendance.
"We're just humbled that we were able, through a divine orchestration, to deliver a cultural icon like Kanye West and the transformational power of the gospel," said Scott Dawson, whose organization the Scott Dawson Evangelistic Association, put on the conference. "We believe this is part of God's divine appointment for a movement to go across our country. We're in awe: You plan a conference, and all of a sudden God is developing a movement."
Dawson was also impressed with West's humility while working with him and his team.
"If some of our leaders would show that type of humility, maybe we'd start seeing revival across our country," he said. "What you're seeing is that the gospel never changes, but the gospel can penetrate any culture. And I think what's happened is a lot of times we tried to retreat when in Scripture it always tells us to go forward. I think it may be Christianity going into pop culture instead of pop culture coming into Christianity."
Kanye also performed at Awaken 2020 in Tempe, Arizona on Saturday to a sold-out crowd of 50,000 people.
Photo courtesy: ©Getty Images/Brad Barket/Stringer
---
Mikaela Mathews is a freelance writer and editor based in Dallas, TX. She was the editor of a local magazine and a contributing writer for the Galveston Daily News and Spirit Magazine.
---
---