Mikaela Mathews
| ChristianHeadlines.com Contributor
| Tuesday, December 3, 2019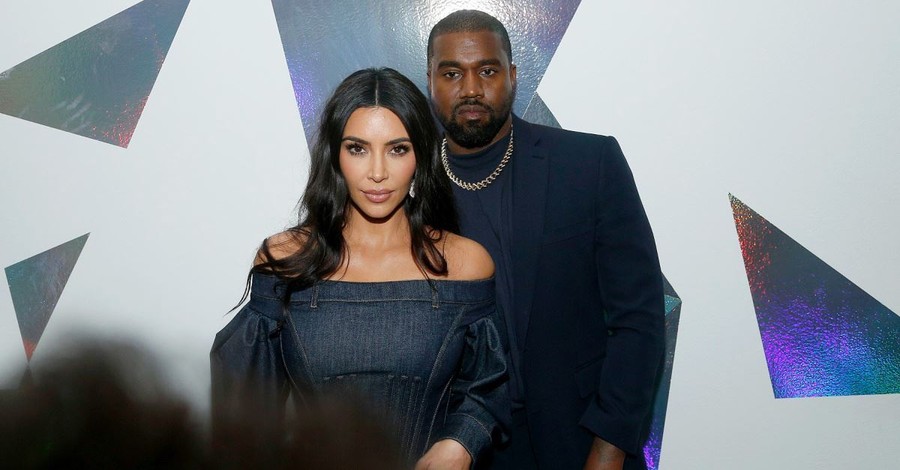 ---
Over the holiday weekend, rapper Kanye West released his latest music video for "Closed on Sunday," his pro-family song from his recent album Jesus is King. 
The video opens with Kanye and his wife, Kim Kardashian West, holding their four children—6-year-old North, 3-year-old Saint, 1-year-old Chicago, and 6-month-old Psalm—nestled into a rock crevice. The two-and-a-half-minute video, recorded on West's ranch in Wyoming, continues with the lyrics: 
When you got daughters, always keep 'em safe
Watch out for vipers, don't let them indoctrinate
Closed on Sunday, you my Chick-fil-A
You're my number one, with the lemonade
Raise our sons, train them in the faith
Through temptations, make sure they're wide awake
Follow Jesus, listen and obey
No more livin' for the culture, we nobody's slave
Towards the end of the video, a smiling Kanye stands in the middle of the whole West-Kardashian family as the camera pans outward. The Sunday Choir then steps in to finish out the song, repeating the refrain: "Jezebel don't have a chance." A shot also shows Kanye on his knees in prayer. 
Also featured in the video is West's father, Ray West. The rapper and his father also appeared together in the "Follow God" music video.
Ray gave fatherly wisdom in the introduction of that video: "What does it mean to follow God?" he said. "Like, as I stand here today, I'm reminding of the first time my children ever got the opportunity to be in snow, and when we walked outside in the snow, they were very fearful in terms of the steps that they would take. What I did was I walked in front of them, and I took steps, and I said to them, 'Instead of creating your own footprints, walk in the footprints that I've already made.'"
West announced earlier this month the release of his second album, Jesus is King Pt. 2, in partnership with Dr. Dre. 
Related:
Kanye West Quits Secular Music: 'Only Gospel from Here on Out'
Kanye West Releases Highly Anticipated Jesus Is King Gospel Album
Jesus Is King, Part II Is in the Works, Kanye West Announces
'Over 1,000' Accept Christ at Kanye West's Sunday Service – It's 'a New Wave of Revival,' Pastor Says
'What Does it Really Mean to Follow God?': Kanye West's Father Shares Answer in New Music Video
American Bible Society Ships out 10,000 Free Bibles to Kanye Fans as Requests Exceed Expectations
Photo courtesy: Getty Images/Lars Niki/Stringer
Video courtesy: Kanye West
---
Mikaela Mathews is a freelance writer and editor based in Dallas, TX. She was the editor of a local magazine and a contributing writer for the Galveston Daily News and Spirit Magazine.