Mikaela Mathews
| ChristianHeadlines.com Contributor
| Published: Aug 26, 2020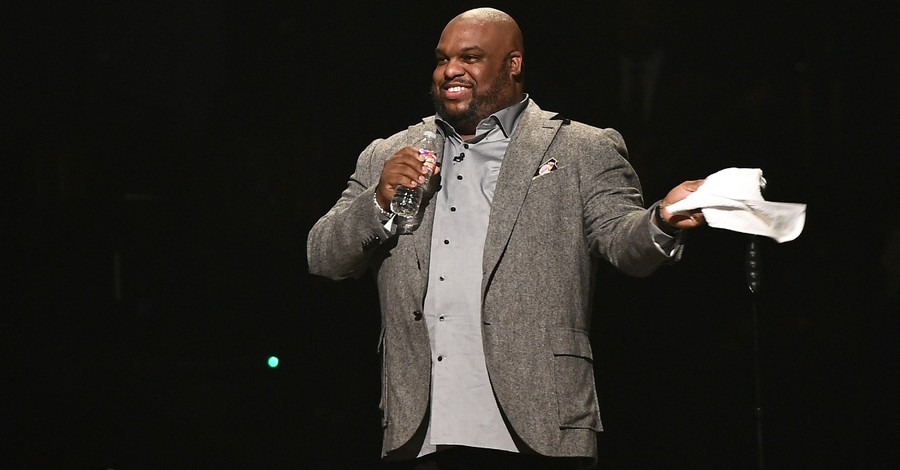 Rev. John Gray of Relentless Church in Greenville, South Carolina, believes he's being blackmailed and extorted over allegations of an inappropriate relationship, according to The Christian Post.
A woman from Houston, who identified as "Mary," told online personality Tasha K on Friday that she and Gray had several interactions in which Gray allegedly asked for partially nude photos. In April, Mary met Gray at a funeral for her brother's wife, where Gray delivered the eulogy. She claims that Gray continued to pursue her.
However, attorneys for the megachurch pastor Devon Puriefoy and Kimberly Thomason told Greenville News that there is no evidence of an inappropriate relationship.
"There are allegations that there were phone conversations between the two parties, and that's essentially the extent of the allegations," said Puriefoy. "When you take her own words, she says there was no affair, no physical contact, they never met each other, they never saw each other."
Evidence of extortion will be handed to the Greenville County Solicitor's Office and the Greenville office of the FBI.
"A formal investigation will be conducted into extortion claims about the individual that's making the allegations. There's clear evidence of extortion from the release of this information," Puriefoy continued. "I don't think there's a question under South Carolina law or Texas law or federal law."
Last year, Gray admitted to an "emotional affair" with a woman while having difficulties in his marriage. He also confessed to wanting to end his life, according to The Christian Post.
"I literally thought about how I could end my life and still get to Heaven and somehow my kids would not be scarred but there was no way I could figure out how to do it," Gray said in a post to YouTube. "And I'm not the only person that thought about that. I'm not the only person the devil attacked in that area."
Gray has been open about his brokenness and hopes it encourages other pastors to do the same.
"There is no perfect pastor and the days of this facade of super perfection from the pulpit is over," he said. "I wanted to end it."
Photo courtesy: ©Getty Images/Marcus Ingram/Stringer
---
Mikaela Mathews is a freelance writer and editor based in Dallas, TX. She was the editor of a local magazine and a contributing writer for the Galveston Daily News and Spirit Magazine.
---
---