Mikaela Mathews
| ChristianHeadlines.com Contributor
| Friday, January 15, 2021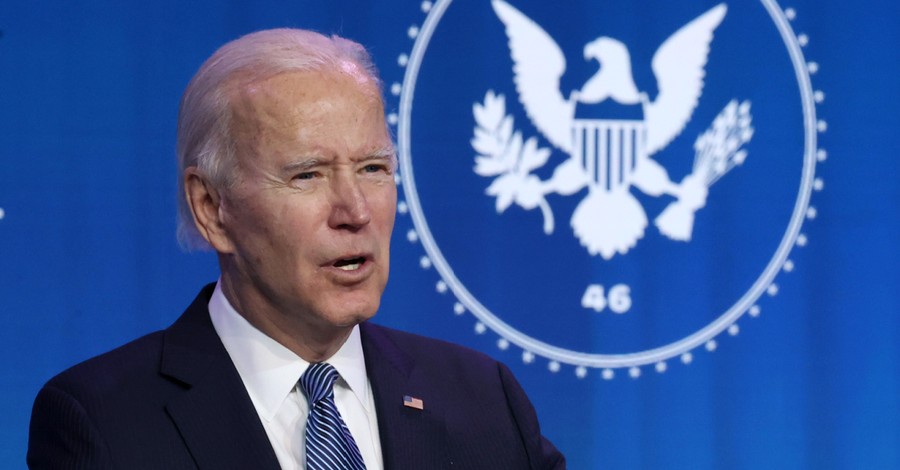 President-elect Joe Biden announced his $1.9 trillion coronavirus recovery plan this week, aimed to end "a crisis of deep human suffering" and recover the US economy, according to ABC News.
The "American Rescue Plan" hopes to meet Biden's goal of administering 100 million vaccines by the 100th day of his presidency, reopen most schools by the spring, and deliver $2,000 recovery checks to most Americans. It would also extend a moratorium on evictions and foreclosures through September.
"The crisis of deep human suffering is in plain sight, and there's no time to waste," Biden said. "We have to act and we have to act now. We're better equipped to do this than any nation in the world. But even with all these small steps, it's going to take time."
The fate of the bill remains questionable as Democratic leaders rallied behind it and Republicans in Congress plan to push back. Republican Sen. John Cornyn of Texas warned his followers on Twitter, "Remember that a bipartisan $900 billion #COVID19 relief bill became law just 18 days ago."
Yet, the US Chamber of Commerce, who traditionally fights against the Democratic party, agreed that COVID must be stopped before "we can restore our economy and that requires turbocharging our vaccination efforts."
Since vaccines have been released to the American public, only 11 million people have received them, despite 30 million being delivered. Biden called the current progress "a dismal failure so far." He estimates that 1.8 million people a day should receive the vaccine in order to reach "herd" immunity by the summer. Other experts estimate that number should be closer to 3 million a day.
Yet, the plan includes $50 billion dedicated to expanding testing while $130 billion is allocated to help schools reopen safely. Additionally, 100,000 public health workers would be hired to help people ease their fears over the vaccine and strengthen contact tracing.
Biden urged Americans to push past their pandemic fatigue and continue to wear masks, socially distance, and avoid indoor gatherings to stem the virus' spread.
He will be inaugurated as President next Wednesday, January 20.
Photo courtesy: ©Getty Images/Chip Somodevilla/Staff
---
Mikaela Mathews is a freelance writer and editor based in Dallas, TX. She was the editor of a local magazine and a contributing writer for the Galveston Daily News and Spirit Magazine.
---
---