Mikaela Mathews
| ChristianHeadlines.com Contributor
| Wednesday, November 20, 2019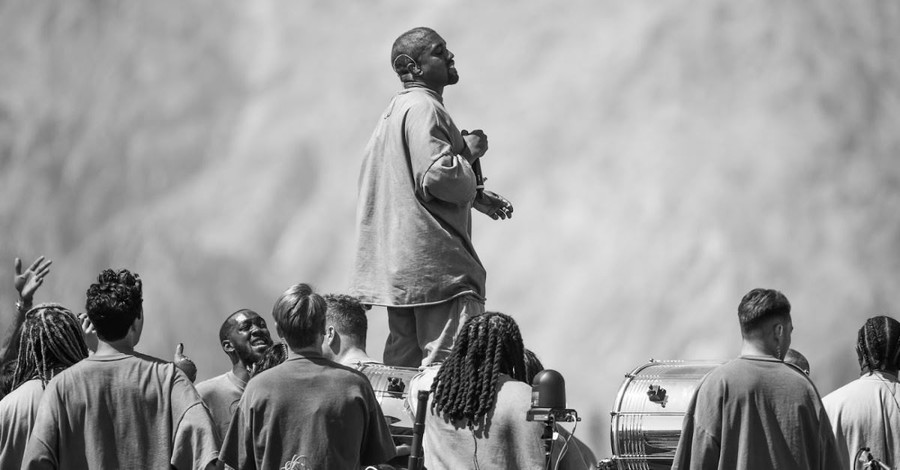 On the heels of his successful hit album Jesus is King, Kanye West announced Tuesday on Twitter that he's launching part two.
Ye and Dre Jesus is King Part II coming soon. pic.twitter.com/wTKFgXQQXQ

— ye (@kanyewest) November 18, 2019
No other details have been released, except that West will be teaming up with producer and artist Dr. Dre to produce the album. The pair have worked with other artists throughout the years, but this will be their first time partnering together.
"I first met Dre in December of 2003," West said to Rolling Stone in 2010. "He's the definition of a true talent: Dre feels like God place him here to make music, and no matter what forces are aligned against him, he always ends up on the mountaintop."
Jesus is King made headlines as West's first Christian album. It hit the No. 1 spot on the Top Christian Albums and Billboard 200 Charts, as previously reported by Christian Headlines. The album's success prompted the American Bible Society to offer free Bibles to anyone seeking to understand Jesus, calling the campaign, "Bibles for Kanye Fans." The original goal was to ship out 1,000 Bibles but after only a few weeks, the American Bible Society told Christian Headlines that more than 10,000 were given away.
The success has propelled West to announce more projects. The most recent being a biblical opera production called Nebuchadnezzar. It will debut at the Hollywood Bowl on November 24 and will feature music from the Sunday Service choir.
In an interview with DJ Zane Lowe, West drew analogies between Nebuchadnezzar and himself.
"Nebuchadnezzar was the king…And he looked at his entire kingdom and said, 'I did this.' And God said, 'Oh, for real? You did this?' Sounds kind of similar, right?" he said.
The newly converted rapper also made an appearance at Lakewood Church in Houston after leading worship services for prison inmates.
"I know that God's been calling me for a long time and the devil has been distracting me for a long time," he said from the stage. "When I was at my lowest points, God was there with me inspiring me and sending me visions. Following the Bible can free us all. Jesus can set you free."
Photo courtesy: Getty Images/Rich Fury/Staff
---
---