Mikaela Mathews
| ChristianHeadlines.com Contributor
| Monday, March 16, 2020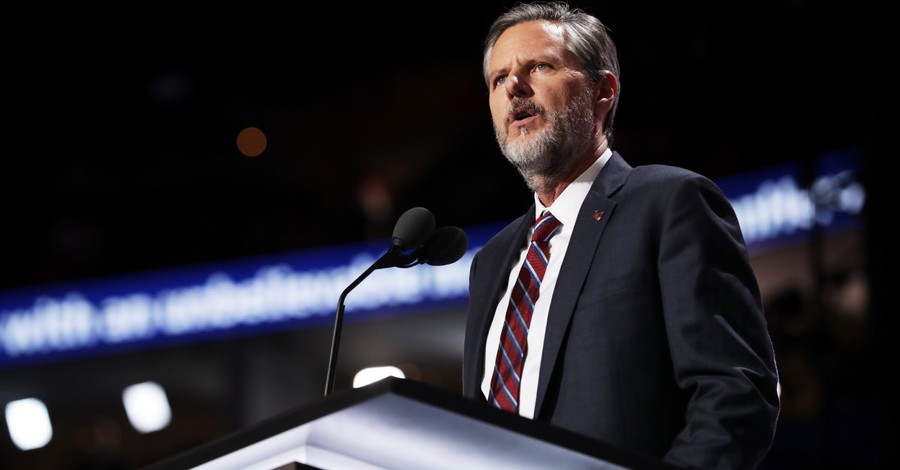 ---
Friday morning on Fox News' Fox & Friends, president of Liberty University and Trump supporter Jerry Falwell, Jr, questioned if COVID-19 was the result of a joint effort by China and North Korea to wreak havoc on the U.S.
Falwell recalled, "The owner of a restaurant asked me last night, he said, 'You remember the North Korean leader promised us a Christmas present for America, back in December? Could it be they got together with China and this is that present?'"
The university president responded, "I don't know, but it really is something strange going on."
As The Hill pointed out, China has experienced far greater consequences from the virus than the U.S. The country has reported over 80,000 cases while the U.S. stands at just over 3,400 cases.
Falwell was originally on the show to discuss college campuses opting for online classes. Unlike hundreds of colleges across the country, Liberty University, according to Relevant magazine, has not canceled in-person classes for its 15,000 students, in part because of Falwell's belief that the response has been overblown.
In addition to blaming international leaders for the pandemic, Falwell also pointed fingers at Trump's political adversaries.
"It's strange to me how so many are overreacting. The H1N1 virus in 2009 killed 7,000 people and there was not the same hype. You didn't see it on the news 24/7 and it makes you wonder if there's a political reason for that," he said. "Impeachment didn't work; the Mueller report didn't work; and, Article 25 didn't work. So maybe now this is their next attempt to get Trump."
As Relevant made clear, the H1N1 virus is different than the novel coronavirus. In 2009, the US death rate for H1N1 was .02 percent, and the US was able to test a million people within a month of the first diagnosis. Now, however, the US is far behind other countries, having only tested 10,000 people even though the virus entered the country more than a month ago.
Late last year, the university president faced blistering accusations of corruption, manipulation and deceit, as previously reported by Christian Headlines. Former and current board members, as well as employees of the university, offered details of Falwell's leadership in a Politico exposé.
Falwell fought back with an FBI investigation.
Photo courtesy: ©Getty Images/Chip Somodevilla/Staff
Video courtesy: JF Media
---
Mikaela Mathews is a freelance writer and editor based in Dallas, TX. She was the editor of a local magazine and a contributing writer for the Galveston Daily News and Spirit Magazine.