Mikaela Mathews
| ChristianHeadlines.com Contributor
| Thursday, February 6, 2020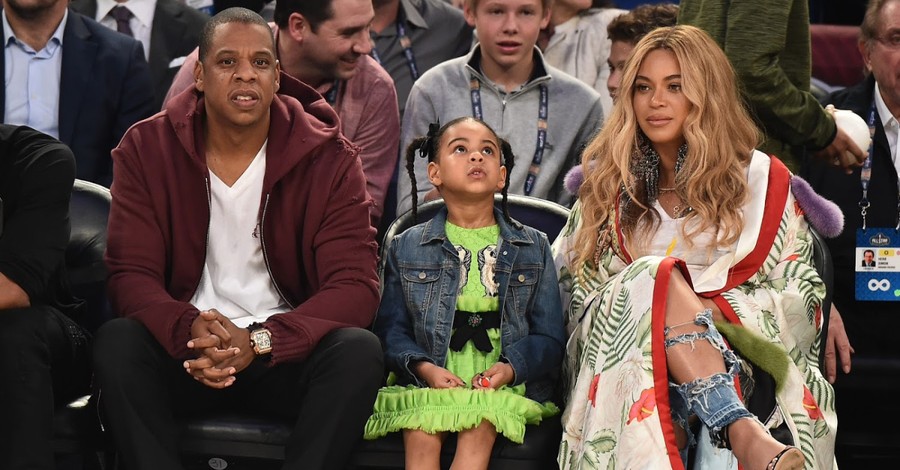 Jay-Z and Beyoncé stirred controversy at the Super Bowl on Sunday when the power couple didn't stand during the National Anthem. But Jay-Z says it wasn't out of protest. He was just in "artist mode."
At an event at Columbia University Wednesday, according to TMZ, a professor asked him if he remained seated to send a message. But he quickly replied, "It actually wasn't. Sorry."
Jay-Z's production company, Roc Nation, recently entered a multi-million-dollar deal with the NFL to produce all of the entertainment, including the half-time show.
"I'm really just looking at the show," he said. "The mics start. Was it too low to start?… Is it too many speakers on the floor?" he said.
He continued saying that no "silent protest" was needed since his production company was "making the biggest loudest protest of all" by featuring a diverse group of artists at the game. He also threw out the possibility that his eight-year-old daughter Blue Ivy was in on it, saying he would never put her "in that position."
TMZ researched the entertainment mogul's history with the National Anthem at sporting events and found that he always stands.
"Taking a knee" during the National Anthem started as a silent protest of racial injustice by football player Colin Kaepernick in 2016 and sparked sharp debates. The NFL essentially blacklisted him, so when Jay-Z entered into a deal with the league last year to produce their half-time shows, many critics voiced concern.
"I feel like Jay-Z is giving them way too much of his cultural capital that they have not earned," said journalist Jemele Hill, according to The Grio. "There has always been this tension of, 'Will progress be made from working from the inside?' The things that Jay-Z is trying to accomplish; he doesn't need the NFL to do."
Part of the deal with the league included a commitment for at least 10 years and $100 million towards social justice reform initiatives.
Jay-Z has also voiced his opinion on Kaepernick's actions, saying that he and the football player "disagree on the tactic, but are marching for the same cause."
Related:
The Era of the Ungrateful American
Megan Rapinoe Speaks out against New Olympic Rules Banning Political Statements: 'We Will Not Be Silenced'
Did Jaelene Hinkle's Christian Beliefs Prevent USA's Best Left Back from Playing in the World Cup?
3 Years of Taking a Knee in Protest: Colin Kaepernick Reflects
Photo courtesy: ©Getty Images/Theo Wargo/Staff
---
Mikaela Mathews is a freelance writer and editor based in Dallas, TX. She was the editor of a local magazine and a contributing writer for the Galveston Daily News and Spirit Magazine.
---
---